Free Literacy Resource:
Comprehension Worksheet: Roger the Rabbit (Year 2 to Year 3)
A comprehension worksheet with a Narrative about Roger the Rabbit for Year 2 to Year 3 students.
This teaching resource is a comprehension worksheet from LiteracyPlanet's program. Print this worksheet out and complete the activity with your students.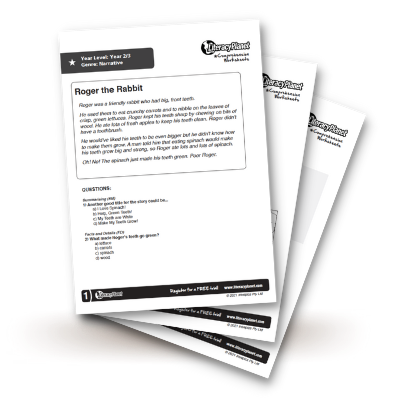 Download File