K/F - Year 9
Comprehension Worksheets
Enjoy the 43-page comprehension teacher kit from LiteracyPlanet that is printable and ready for your students.
F/K to Year 9
Curriculum-aligned
Perfect for Primary or High School Teachers
Student Question Sheets and Teacher Answer Sheets
This teaching resource is a comprehension activity from LiteracyPlanet's program.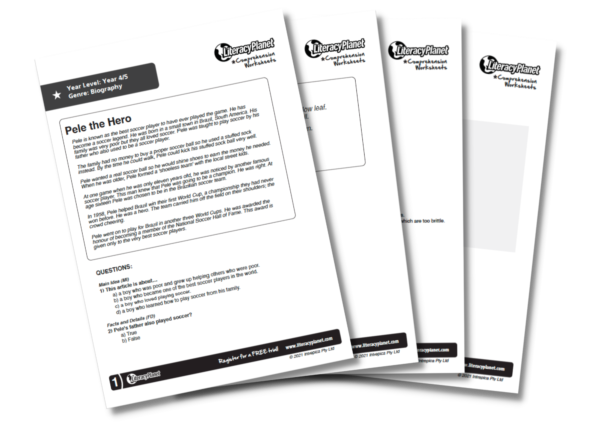 About

LiteracyPlanet

LiteracyPlanet has been developed to empower teachers with a comprehensive resource they can trust to help deliver their curriculum outcomes. It does this by providing tools that easily track results whilst delivering teacher-led instruction that meets their classroom needs, or by monitoring individual student engagement with program-led content that is appropriate to the learning levels the teacher controls.

This means that you, as the teacher, have the flexibility to teach every student in your classroom, providing them with differentiated instruction, targeted intervention, extension of gifted and talented learners, and even preparation for upcoming assessments. All of this is possible while your students are kept engaged and motivated in a safe, equitable learning environment – an environment filled with challenging activities, fun gamification, achievement recognition, enjoyable experiences, and positive feedback.