There's never a dull moment in the world of education and the LiteracyPlanet team has been on the road over the last couple of weeks!
We've been attending conferences, providing in-depth product training for educators and visiting schools to spread the word about LiteracyPlanet.
Here are a few highlights from the last couple of weeks:
Chicago Literacy Alliance's (CLA) Literacy Night
LiteracyPlanet was delighted to be a part of Chicago Literacy Alliance's (CLA) Literacy Night at Bret Harte Elementary School last week.
Literacy Nights are one of the CLA's signature programs and these events have helped thousands of people discover the incredible literacy support activities happening in the Chicago area.
These events are a great opportunity for educators to connect and share ideas.
Our US team joined the fun at Bret Harte Elementary School, and Assistant Principal Meghan Fido says LiteracyPlanet was a big hit!
"The kids (and parents) had a wonderful time. One of our parents enjoyed it so much he came in the next day to boast how many points he earned," she said.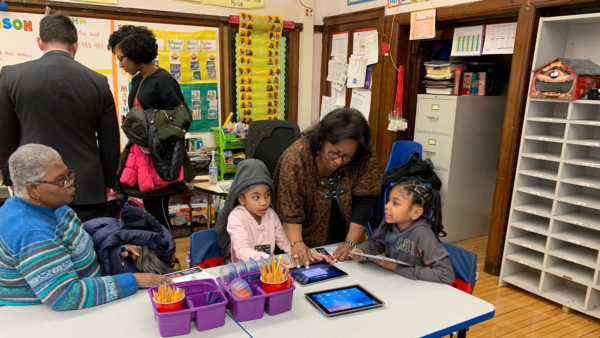 Varsity College Training Session
If there's one thing we love at LiteracyPlanet it's training teachers up, so they can take advantage of LiteracyPlanet's full capabilities.
Our National Relationship Manager Renee Rooney recently visited Varsity College to provide a teacher Training Session.
Varsity College is one of the first schools to use LiteracyPlanet and it's right around the corner from our Gold Coast office, so it was too good an opportunity to pass up!
The training went down a treat and Varsity College's teachers loved learning about some of the new capabilities we've implemented.
"It's great to see a school that has been with us for so long, still so engaged and active in the use of LiteracyPlanet," National Relationship Manager Renee Rooney said.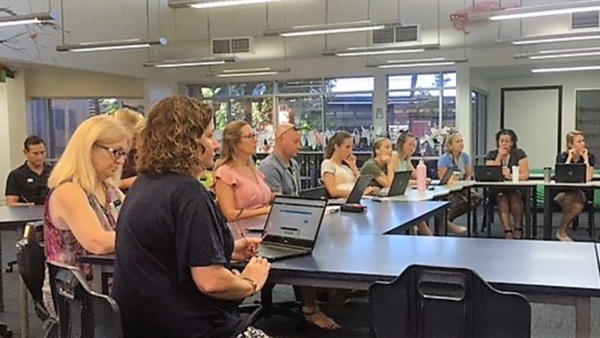 LiteracyPlanet at BETT Asia!
When you're in the EdTech industry there are some events on the calendar that you just can't miss, and Bett Asia is definitely one of these.
The Bett Asia Leadership Summit & Expo brings together leading educators from across Asia to connect and share ideas about education technology.
This year we were one of the exhibitors and we had an absolute blast. We always love the opportunity to meet educators and share information about LiteracyPlanet.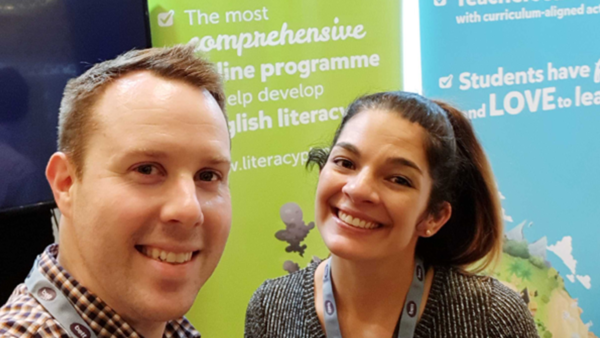 More to come!
The LiteracyPlanet team is always on the move and odds are we won't be too far from your school in the near future! If you'd like to know when we'll be in your area next, just click here and someone from the team will be in touch.