LiteracyPlanet and WONDER Foundation truly believe education helps to transform lives and create an everlasting positive impact. Since early 2021, LiteracyPlanet has provided more than 100 free student subscriptions to the foundation, assisting them in their quest to improve the English literacy skills and confidence levels of the children they support.
WONDER Foundation is a woman-led charity dedicated to empowering women and girls through quality education and access to real employment opportunities. It aims to break the cycle of young girls and women missing out on quality education because of their financial status or their family situation. It is apparent that 31 million girls of primary school age are out of school, and millions more are in school though barely learning. And incredibly, 66% of the 774 million illiterate people in the world are female. WONDER Foundation has already supported over 60,000 of these women and girls through 37 projects.
Having jumped at the chance to help WONDER Foundation's initiative, all of us at LiteracyPlanet are now humbled by the tremendous enthusiasm and excitement that has been generated, and we are very happy to share the following from a student in the Philippines:
"I am Jerica Lauron Limosnero, a Senior High School Student of Banilad Center and I am one of the fortunate students who was chosen to participate in the program. With the LiteracyPlanet activities, I am so grateful and happy for this program as it helps me improve my skills in English. In every game or task assigned, I was able to take down notes especially the words that are not familiar or are new to me. As one of the beneficiaries of this program, I believe I have improved, and I am looking forward to continued positive enrichment of my spelling, grammar, and comprehension skills in English. And in the long run, this could help me when I proceed to college or get a job in the industry in the near future. Thank you so much, LiteracyPlanet!"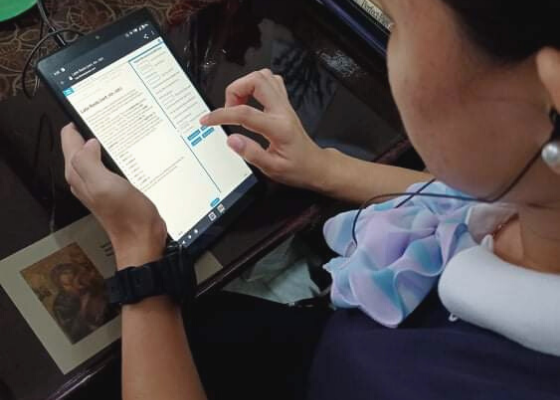 This is a collaboration working at its best, and we are honoured to be a WONDER Foundation partner in the fight to end poverty through quality education.
Find out more about WONDER Foundation's initiatives here: wonderfoundation.org.uk.