It's hard to believe, but we're over halfway through 2019!
July is always a busy time for the LiteracyPlanet team, but as always we've had an absolute ball helping students around the world engage with our program.
See what the team has been up to in July.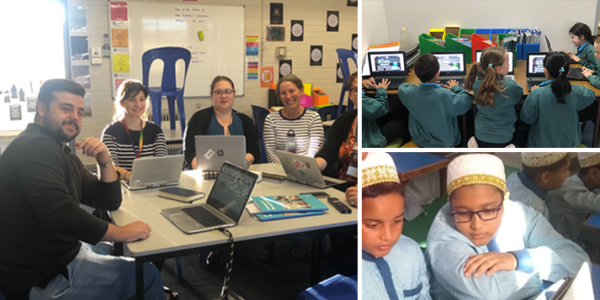 Australia and New Zealand on track for record-breaking Word Mania!
Word Mania in Australia and New Zealand is underway, and we've been so impressed by the engagement we've seen. Students have already correctly built more than 33 million words from 1.5 million games, and the official competition hasn't even started yet. There's still time to sign up. Register for free here.
User training day at Turramurra Public School
The team headed out to Turramurra Public School in Sydney, NSW, to show off some of the new content our team has been working on. Seeing our users enjoy our program is always one of the real highlights of working at LiteracyPlanet, and it's great to see students so engaged!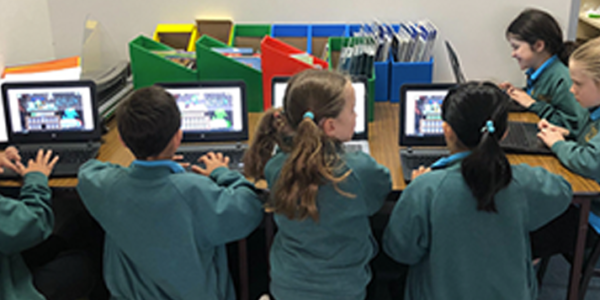 LiteracyPlanet at Badri High School
LiteracyPlanet is currently being used by over a million students in more than 70 countries, and we're proud to announce we've officially launched our first school in Pakistan.
Badri High School, located in North Nazimabad Town in Karachi City, implemented LiteracyPlanet this year and has already seen incredible results.
"LiteracyPlanet comes equipped with a benefit of thousands of comprehensive and grammatical exercises/games for learners to take advantage from," the school stated.
"The environment of the application is highly engaging as it is illustrated and colourful. The exercises provided by the application are curriculum aligned (exclusive of Pakistan National Curriculum) and are suitable for learners of all abilities and intelligences (ref. to Howard Gardner`s theory of Multiple Intelligences)."
Learn more about LiteracyPlanet at Badri High School here.
FAQ for ESL students
We're proud to offer a product that offers a world of opportunities for schools and homes where students are learning English as a second language.
In schools where few teachers and/or students speak, read and write fluently in English, LiteracyPlanet can be a great help in the acquisition of English.
We often receive questions about best practice teaching methods for this. So to save you a bit of time we decided to answer five of the most frequently asked ones.
New LiteracyPlanet case studies
We've also got some great new case studies that show the ways LiteracyPlanet is being used in schools around the world. Dunne STEM Academy in Chicago, USA, Escola Beit Yaacov School in Sao Paulo, Brazil and St. Hugh's Preparatory in Kingston, Jamaica.
LiteracyPlanet in the news
As an online literacy program, naturally we believe technology plays a significant role in teaching literacy. In a recent article on Australian education publication EducationHQ, we chatted about the way programs like LiteracyPlanet engage students of all abilities, and ultimately make life easier for teachers.
Read more here.
More to come!
The LiteracyPlanet team is always on the move and odds are we won't be too far from your school soon! If you'd like to know when we'll be in your area next, click here and someone from the team will be in touch.