The LiteracyPlanet team is very excited to announce that the Arcade section has now been added and is ready to use in the new platform! The Arcade provides a fun and safe environment for students to enjoy and spend their hard earned Gems – motivating them to further explore the more educational features of LiteracyPlanet.
This current release showcases three games for students to try: Sheep Bounce, Block Stack and Word Morph. They cost students just 5 Gems to play, and can provide hours of fun – if they have completed enough missions for the entry fee!
The team at LiteracyPlanet are also hard at work creating other games to add to the Arcade – so continue to check in because you never know when a new game will appear. If your students can't see the Arcade in their dashboard, please update your tablet app or log out and back in if you're using LiteracyPlanet on your browser.
Sheep bounce challenges students to bounce Cloud the sheep up in the air as many times as possible while collecting fruit for points. Students will love this game which works on hand eye coordination, mouse skills and is very fun!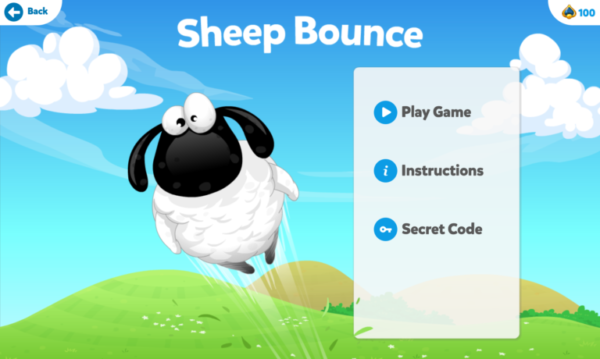 The aim of Block Stack is to stack blocks as high as you can without them toppling over! A bird flies overhead and drops a selection of block styles – but it's up to you when the blocks drop. Students love this game as it challenges their reaction times and balance concepts in an interactive environment.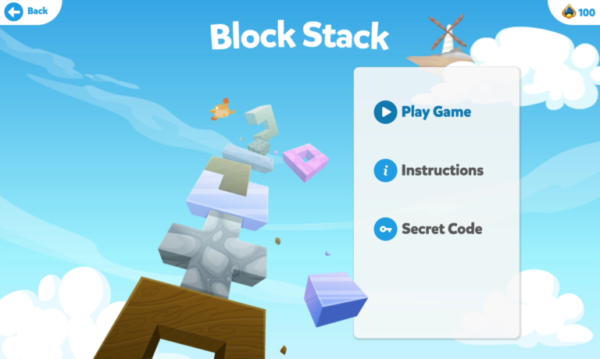 Word Morph is a word building game that works by replacing one letter of your word at a time to create a new word. Time is added to your timer as you create correct words and builds your score as well! Students practice their spelling, vocabulary and word building with this fun and challenging game.