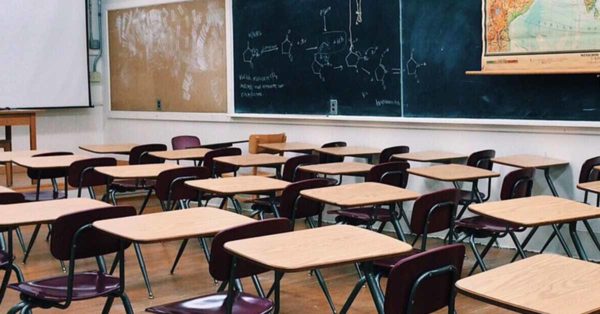 The Illawarra high school is bucking the trend of disappointing NAPLAN results in NSW, all thanks to flipped learning.
Two years ago, the school implemented the flipped learning approach to literacy. They introduced a flipped learning studio where they create learning videos which feature on the school's YouTube channel, Grammar, and Thongs. This has proved extremely popular with students.
Mr. Dyson, the teacher responsible for the YouTube videos and the driving force behind making literacy lessons more engaging and fun, said LiteracyPlanet helped Corpus Christi do so well in NAPLAN this year:
"Each grammar lesson targets an area of spelling, grammar or punctuation. Each video has a worksheet that accompanies it and then there are also answer videos, all housed on the school's literacy website. We have used NAPLAN data to inform the design of a schoolwide literacy approach using a web-based program called LiteracyPlanet, which students complete once per week during homeroom."
The school has made every effort to encourage students to re-find their love of literacy again, implementing Silent Sustained Reading at the start of every English class in Stage 4 and have introduced a consistent approach to paragraph writing across all years.
The non-traditional learning style is paying off. For the first time, Corpus Christi's results are above the state mean in every domain in Year 7 and Year 9, with the Year 9 results significantly higher than the state mean.
It seems that adopting and embracing modern technologies and ways of teaching has really catapulted Corpus Christi towards the highest results it's ever achieved in grammar and punctuation, spelling and numeracy.
The school's literacy coordinator is especially pleased with using LiteracyPlanet as part of the new combined initiatives, as:
"The results haven't been great across NSW. It seems we are bucking the trend. It is pleasing to see we are above the state means for the first time and we just need to keep maintaining this growth."
Check out teacher Chris Dyson's YouTube channel, Grammar, and Thongs, for educational and fun videos.
LiteracyPlanet is extremely proud to have helped Corpus Christi achieve such great results and applauds the innovative thinking and dedication the teachers and school have shown. Congratulations and keep up the good work!The information was taken from Illawarra Mercury's news article by Education Reporter, Agron Latifi on 12 September 2019.