LiteracyPlanet has been named by leading education media publisher, The Teach Company, as one of the '50 Best Edtech' resources for secondary schools.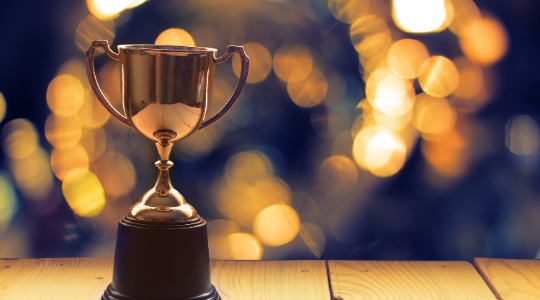 The Teach Company group provides teachers in the UK and around the world with reviews and information on the latest resources and products, as well as news and comment from the world of education.
The '50 Best Edtech' scheme, run by the group's Technology & Innovation magazine in conjunction with two of its other publications Teachwire and Teach Secondary, was developed to recognise and celebrate the products and resources that make a real difference in secondary classrooms.
Technology & Innovation magazine looks at what works in education, beyond flashy gadgets and gimmicks, to identify what has a genuine and positive impact on teaching and learning. The '50 Best Edtech' list is designed to highlight "genuinely transformative education solutions".
CEO Adam McArthur said the company was thrilled with the accolade, which comes after an exciting period of growth for LiteracyPlanet in the secondary education market, boosted by extensive and ongoing product development.
"We are excited by this recognition, and it reaffirms that we are achieving our goals for the secondary market," he says. "We work hard to ensure the programme meets the unique needs of learners in each Key Stage, and have had a keen focus on innovating for the secondary market over the past 12 months. Part of this has been expanding the content in response to feedback from educators, especially to help students develop the solid understanding of core literacy concepts required to do well in secondary subjects.
"Growth in secondary has actually outpaced growth in primary recently, and secondary schools now account for almost 40% of subscribers."
According to UK Commercial Director David Weston secondary schools appreciate the programme's comprehensiveness and flexibility: "LiteracyPlanet is the most comprehensive online English teaching resource available, and it is so easily personalised for different types of learners. It covers all key English skills, from beginner to advanced, and is proven to be equally effective in improving attainment for learners of varied abilities: average, gifted, SEN or ESL".