LiteracyPlanet has always been dedicated to making learning fun for students; we understand that when learning is enjoyable, it's much easier to stick with it and see real results.
We have designed many of the features in our program to be fun for students – from the bright and engaging graphics to a series of interactive games, to the immersive sound effects. Here are a few examples of how LiteracyPlanet engages students and drive results:
1. A Personalised Avatar
Students are given a customisable Avatar that follows them around the program while they complete missions. Students have the ability to change its appearance and dress it up.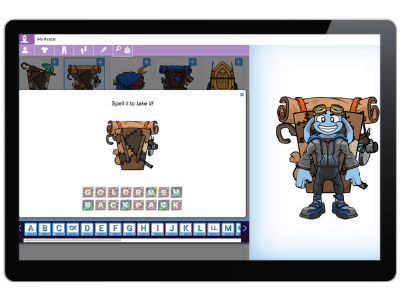 2. Rewards System
When students achieve a high score on their missions, they receive a chest full of letter tiles. They can use these tiles to buy items for their avatar.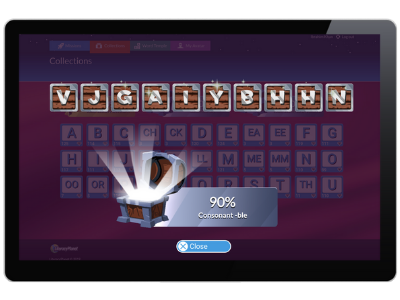 3. Collections
Students are given a space where they can keep and review all the tiles they've earned throughout their missions.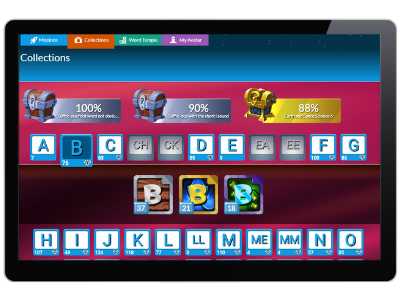 4. Word Temple (Grade 7 and above)
If a student wishes to swap out some of their tiles for different letters or tile types, they can use their unwanted tiles in Word Temple – the higher the score they achieve, the better their rewards!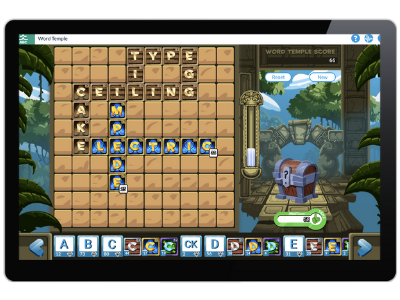 5. Word Morph (Grade 6 and below)
Word Morph is a fun, interactive game that students can play in their free time – but it's also got a high educational content. Students make as many words as they can by replacing a single letter in a 3-letter word at a time.