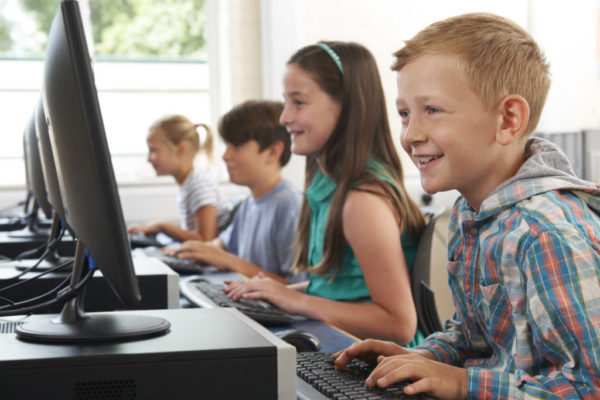 It's that time of the year again!
Australia's biggest online literacy competition is back, with LiteracyPlanet's Word Mania 2018. Close to half a million students around Australia are expected to take part in the ultimate test of word-building abilities, with more than $350,000 in prizes up for grabs.
Last year over 400,000 students from 3,198 schools participated in Word Mania, building 140 million words in 6 million exercises and this year is going to be even bigger.
How does Word Mania work?
Word Mania is the ultimate word building competition. Students are given three minutes to build as many words as possible from the board of 15 letter tiles. By dragging and rearranging letter tiles into the word panel players build, extend and rebuild words in a race against the clock.
Plenty of fun features
Word Mania 2018 has a range of features designed to raise the stakes with Gold Tiles, Diamond Tiles and Word Multipliers for higher scores. Students can also test their word building abilities against their friends with the Word Buddy Challenge, earn badges for specific achievements and high scores and create their own Mini-Beast avatar.
Excellent learning exercise
Word Mania a fun challenge for students of all levels and it's also a great way to develop literacy skills. It involves phonemes, morphemes including affixes and plurals, spelling, word recognition, vocabulary and word knowledge.
What prizes are on offer?
Word Mania 2018 has more than $350,000 in prizes, rewarding schools and students for skill and participation. Your region's and year level's highest performing schools will receive personalised certificates and prizes at the end of each round (for participation) also awards for skill across the whole competition once both rounds are done and dusted.
Prizes include certificates, subscriptions, robots, 3D printers, trophies, vouchers and a range of useful school resources.
See the prize page for more details.
When does it start?
Practise rounds for Word Mania 2018 are already underway, but here are some key dates you should know about:
Practise – Thursday, May 17 to Sunday, July 29.
Competition Round 1 – Monday, July 30 to Friday, August 3.
Competition Round 2 – Monday, August 6 to Friday, August 10.
Final Round – Wednesday, August 15 to Friday, August 17.
How can I get involved?
It's free to participate and get involved in all rounds including the finals!
Yet to become a LiteracyPlanet school?
To get involved and access to LiteracyPlanet for the first time, register for Word Mania 2018 at www.wordmania.com/au/.
Already a LiteracyPlanet School?
If your school is already a LiteracyPlanet school, students who already have logins can play by logging in and clicking on the Word Mania icon, or through the free Word Mania 2018 app.
Add more students at your LiteracyPlanet School
Are you a teacher from a LiteracyPlanet school but don't have access yet? Speak to your school administrator about adding more students free for the competition period or email support@literacyplanet.com to arrange competition logins for additional students who aren't already using LiteracyPlanet in their classroom.