Free Literacy Resource:
Classroom Activity: Stop the bus
This super fun and interactive activity is the perfect literacy game to host in your classroom. It's a fantastic ice-breaker and something to get the creativity going.
This fun activity:
helps with spelling and creative thinking;
is suitable for all ages; and
helps get students working together.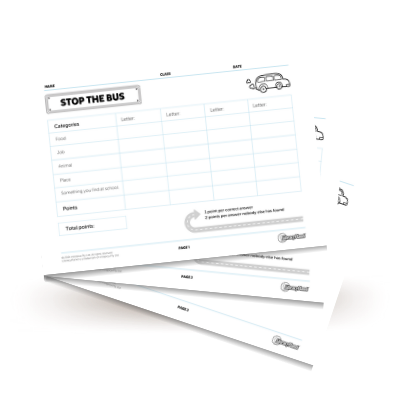 Download File