Hello young writers! LiteracyPlanet is excited to announce the inaugural Intrepizine Writing Competition.
Open to students from years 3 to 10, the competition has been created to encourage students to write nonfiction articles that interest them and their peers, with the chance to be published in Intrepizine.
The competition is open until 17 June 2022.
Young writers can submit articles applicable to their age group and reading level, aligning with the levels in Intrepizine:
Green: Years 3-4 (approx. 400 words)

Orange: Years 5-7 (approx. 600 words)

Blue: Years 7-10 (approx. 800 words)
In keeping with the purpose of Intrepizine, writers can choose to write about any topic they believe would be engaging and interesting for others to read. It should be written in article format, with a title and subtitles.
All articles should be related to one of the Intrepizine categories: Business, Culture, Entertainment, Events, Health and Fitness, History, Science and Technology, Sports and Nutrition, and Nature.
How the competition works
Teachers will conduct their own class or grade writing competition and choose the winning article to submit to LiteracyPlanet.
The articles deemed the most engaging and interesting will be published in Intrepizine, citing the student author.
About Intrepizine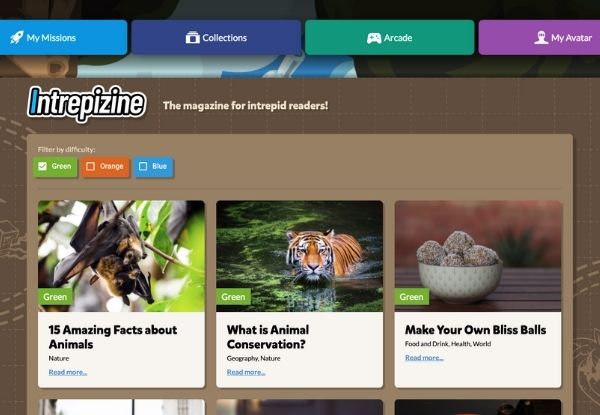 Intrepizine is the magazine for intrepid readers. Available in LiteracyPlanet, it is an online magazine filled with high-interest articles covering diverse topics from Time Travel and Toys to Calligraphy, Bees and Minecraft.
LiteracyPlanet's Intrepizine is designed to foster students' love of reading and develop their knowledge about themselves and the world around them. New articles are added every week.