To say there's always a lot going on at LiteracyPlanet would be quite an understatement. Earlier this year we ran a Word Mania competition for the English Premier League, where academy players from some of the biggest football clubs in the world were challenged to test their spelling skills.
To make the grade in English football's top flight you have to be just as quick between the ears as you are on your feet, and we were so impressed by the effort, engagement and degree of improvement recorded by the academy players who participated in this year's competition.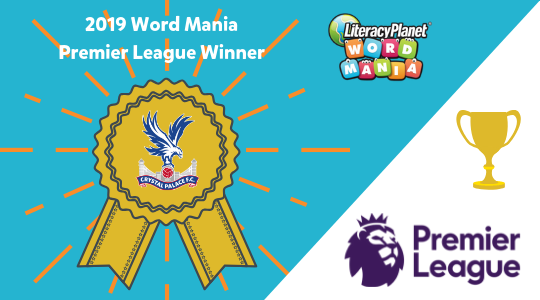 That being said, there can only be one winner and this year the honour of being named Word Mania Premier League champion went to Crystal Palace F.C. Academy.
Crystal Palace F.C. took out top spot in the fiercely contested competition with a total of 253, 538 points scored at the end of the two weeks.
Martin Prickett, Head of Education at Crystal Palace F.C.'s Academy, said the impact LiteracyPlanet's Word Mania had on academy players was impressive and boded well for their future English literacy development.
"If you're a good learner on the pitch and in the classroom you're going to have success in life," Prickett said.
"From what we see across our tracking, the evidence is that the boys in our programme are working to the best of their ability in school and that is terrific news for all our young players."
LiteracyPlanet Relationship Manager Sarah Moris said the competition had been a big success for the Premier League.
"Australia and New Zealand still have their own Word Mania competition in January. Whereas the global competition runs in October and November," she said.
"And we then gave the Premier League their own competition because we know how competitive all the teams can be!"
We're currently in the middle of our Word Mania competition for schools in Australia and New Zealand, but out Word Mania Global competition is just around the corner so stay tuned!
You can read Crystal Palace F.C.'s wrap-up of the competition here.
You can also read about how LiteracyPlanet is being used by Premier League academies here.