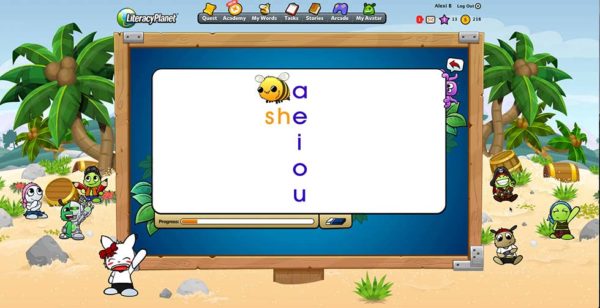 Amongst the talk and debate around how schools should use the additional Federal Government funding they will receive following the Gonski review, there is a broadly accepted priority: early literacy.
Studies find that 16% of children have reading skills that fall below the average range and 5% have a significant reading impairment. Also that poor reading skills can limit children's academic achievement, and increase their risk of emotional health and behavioural issues.
A new report by the Centre for Independent Studies (CIS), Getting the most out of Gonski 2.0: The evidence base for school investments emphasises that to get the most out of the funding boost and improve outcomes, schools and policy makers should prioritise investments to improve literacy outcomes that are evidence-based and supported by rigorous and reliable research.
One of these is early literacy intervention. The evidence shows that intervention to help students who are underachieving in literacy is most effective in early primary, and phonics is essential to teaching reading. This is reflected in a randomised controlled trial study that was done by Macquarie University researchers, using LiteracyPlanet for sight word and phonics training with primary-aged children who were classified as poor readers.
LiteracyPlanet's phonics content covers both of the most popular approaches to teaching phonics: synthetic (explicit) and analytic (implicit). The program's sight word content covers all the usual lists and a long list of irregular or exception words that cannot be read accurately using phonics skills alone, compiled in consultation with Macquarie University and based on latest research findings.
The key findings from the Macquarie University study are that sight word and phonics training with LiteracyPlanet resulted in children with poor reading skills making gains in reading attainment that were statistically significant and large in effect size. The biggest treatment effects resulted from a combination of both sight words and phonics training.
Many studies have shown the positive effects of phonics instruction, including a review analysis that was done by the same researchers and reported in CIS's 2016 report, Read About It: Scientific Evidence for Effective Teaching of Reading.
According to the CIS, better and more consistent instruction in early reading and phonics will help students across the board, particularly students disadvantaged by learning difficulties and from non-English speaking backgrounds.
Helping teachers to save time with administrative tasks like lesson planning, collaboration, and reviewing results will also make a difference.
LiteracyPlanet is an easy to use digital resource that can help improve literacy outcomes:
Cost effective

One multi-device platform that covers all key literacy skills, is curriculum-aligned from Foundation to Year 9, and suitable for all levels of ability.

Proven by independent clinical research

LiteracyPlanet is proven by the gold standard of evidence to improve outcomes.

Saves time

Fast and easy to use features for teachers assist with lesson planning, differentiation, sharing content with colleagues, and reviewing student results.
To learn more speak to a Literacy Development Manager. Enquire here.