The power of engagement in Edtech
A teacher will be the first to say that engagement is the key to getting their students focusing, enjoying and learning course content. This is especially true when it comes to Edtech—engagement is of the highest importance.
"Technology can be an effective tool to help reduce workload, increase efficiencies, engage students and communities, and provide tools to support excellent teaching and raise student attainment." – Damian Hinds, Secretary of State for Education, April 2019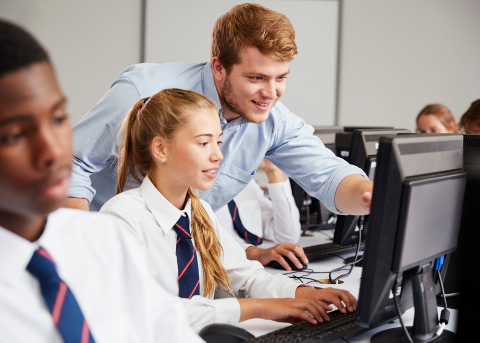 Before COVID-19 upended how we, as humans, undertook any function of our lives, technology already played a role in our day-to-day teaching lives. The education sector, however, was lagging in its adoption of digital resources and support that aided teaching and learning.
In some ways, Edtech had emerged in other parts of the world. In the UK, more traditional methods were favoured. While nothing beats face to face learning experiences, a hybrid approach to teaching practices that incorporates Edtech has since proven a worthy consideration for teachers to enrich their repertoire.
It holds such importance in the education sector now that, along with other initiatives, a government-created EdTech Leadership Group has been established to encourage best practise and the adoption of Edtech use in England's classrooms. Coupled with the drive from school-based professionals to build out Edtech capabilities, this is recognition of the positive impact it can have on student outcomes,
For the purpose of discussing student engagement in Edtech, this article refers to educational resources that students use to complement their learning experiences.
"Student engagement increases when technology is utilised correctly. Pupils that are shy and quiet can be more easily reached when you are connecting with your class through technology, by allowing them to participate through interactive features rather than having to speak out loud." – Engage Education
Why is student engagement even important?
In research published in the International Journal of Educational Technology in Higher Education, the study explores student engagement and its connection to learning outcomes.
Student engagement has been linked to improved achievement, persistence and retention, with disengagement having a profound effect on student learning outcomes and cognitive development, and being a predictor of student dropout in both secondary school and higher education.
The paper further discovers that disengagement among students is most prominent as a result of frustration, opposition or rejection, and disappointment. Edtech has the opportunity to counter this disengagement by supporting teachers' work in the classroom. 
"The English education sector is alive with innovation and cutting-edge developments in EdTech. Outstanding use of technology can help level the playing field for learners with barriers to learning and provide a 21st Century solution to closing skills gaps and raising achievement." – Debra Gray, Principal of Grimsby Institute of Further and Higher Education
Individual benefits to using Edtech
There is now heightened awareness of differentiation in teaching. That is, supporting teachers to offer a personalised approach to teaching each of their students, regardless of the range of learning levels in their class. Individual experiences certainly lead to improved learning outcomes and Edtech can help deliver this in a much more efficient way through reassignment of tasks in which students are less proficient, marking and feedback provision, and individualised rewards.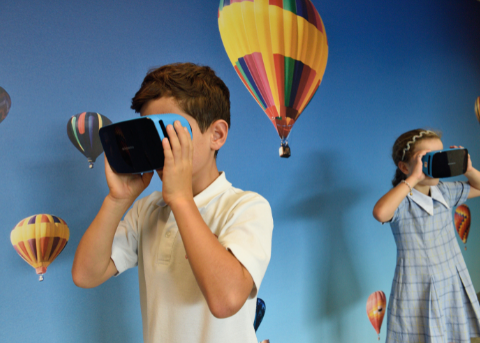 By identifying a student's specific learning level (even differentiating between concepts in a subject) and as a result, delivering content that is specifically suited, there is a greater opportunity for a more rewarding experience where feedback is personal, supportive and interactive. Students who are motivated by—and engaged in—this feedback are far more likely to be more invested in their learning journey.
Gamification within Edtech products also offers a higher level of engagement through character development, storytelling and building curiosity. Some games will inspire engagement by involving students in their own journey, being part of building their real and virtual worlds.
The role of story in engaging students with Edtech
As humans, we're story-driven. Finding the story in any experience enriches us. We're more likely to purchase something from advertising that draws us in with a story. We're more likely to vote for a politician who describes why we should. Movies and television shows that draw out our emotions are more memorable. 
And it's the same in education. A narrative is the proven essential element that engages students. And with this engagement, they develop a stronger desire to continue their learning experience. 
With this in mind, at LiteracyPlanet, we've built our platform on the basis of narrative. Our Storyverse immerses students in a story framework in which they identify with characters, themes and ideas, giving them a meaningful environment to become engaged within and more actively involved in the learning process.
Students are drawn into a meaningful gamified experience that causes them to use and expand their literacy skills, while at the same time compelling them to continue the learning process. And in the case of LiteracyPlanet, students are immersed in episodic stories and are invited to open-ended engagement by allowing them to use their rewards for learning accomplishments in new discoveries of characters, locations and stories.
"LiteracyPlanet has proved to be a fun, engaging and efficient way for our students to improve their literacy skills and progress in their literacy proficiency. We find that the best way for our students to learn is through interactive and engaging content, something which LiteracyPlanet has proven to deliver." – Charmain Hull, English Teacher, Putteridge High School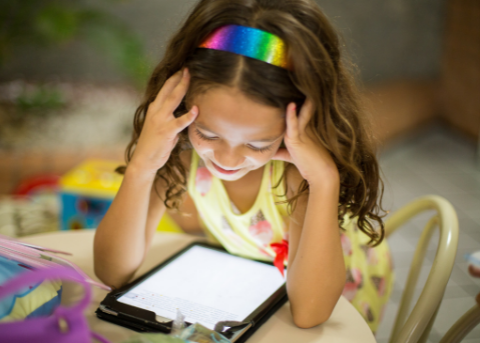 Depending on their age, students will engage with this content differently, allowing a very organic and personalised experience. A well-designed platform will focus on several pillars at once, offering curriculum-aligned content, differentiated learning paths, and engaging components of games, rewards and feedback. All of this combines to draw the student into their own educational experience, ensuring learning outcomes are achieved while having fun.
Outside of the technology, students are also able to collaborate by discussing themes and subtexts, affinity with particular story points or characters. And in some cases, the technology provides space for group work, games, competitions and leaderboards, bringing all students back into the unit of study together.
"We need technology in every classroom and in every student and teacher's hand, because it is the pen and paper of our time, and it is the lens through which we experience much of our world." – David Warlick
Deepening the student's engagement serves to improve learning outcomes. This is Edtech's power: using technology in a way that helps both students and teachers.