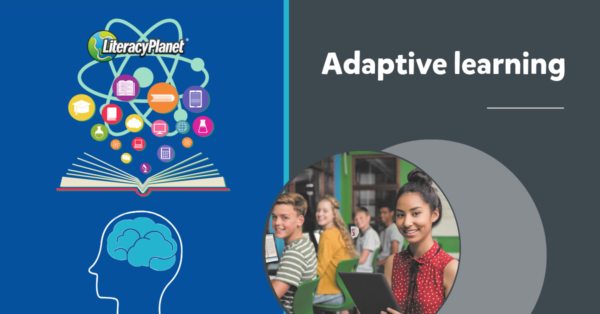 LiteracyPlanet has announced the release of a substantial upgrade to its leading English literacy platform. LiteracyPlanet is known for its comprehensive, engaging and effective online literacy program that is used by more than two million students in over 100 countries.
Adam McArthur, CEO says: "We have been working on this upgrade for the last three years to combine our deep experience in English literacy improvement, a range of new teaching methods, our understanding of how curriculums are evolving and the use of leading technology tools. We call this enhanced version of our program, LP Next".
LiteracyPlanet started over 10 years ago and has seen significant change in teaching throughout this time. "With the acceleration of the use of digital products and the growing use of data to improve student outcomes, we saw the need to significantly overhaul our platform, rather than just make some iterative improvements".
The key inputs into this development process were:
The creation of a literacy learning map covering Years K – 12 using detailed curriculum data and experience from more than 65 curriculums
A detailed data analysis project with PWC to review more than 650 million data points to determine how different types of learners improve most effectively, by year level
Talking to our customers and understanding their challenges.
"We are really proud of our new adaptive enhancements as they meet the needs of customers both in native and ESL markets, as well as schools, tutoring and home use. We are very excited to share this with our new and existing customers as part of our upcoming Word Mania competition".
The company is currently piloting these enhancements with 100 of its customers in two geographies ahead of further releases in Q4 of 2019.
About LiteracyPlanet:
LiteracyPlanet is used by more than 1 million students in over 70 countries. The comprehensive online English literacy platform covers phonics, sight words, spelling, reading, comprehension, grammar and writing strands and is aligned to 65 curriculums globally.
The company has offices in Sydney, London, and Chicago.
For more information contact :
Adam McArthur
Tel: 1300 565 696
Email: hello@literacyplanet.com