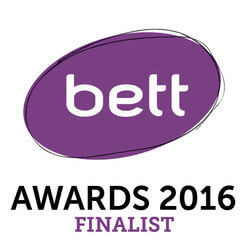 LiteracyPlanet has been named a finalist in the category for best 'International Education Resource' of the prestigious Bett awards.
The Bett awards, which celebrate innovation in digital education and the best in resources for educators, are part of the UK's annual Bett show, the world's largest showcase of the latest in education technology.
From a field of tough competition and hundreds of nominations, LiteracyPlanet joined an impressive shortlist of 2016 finalists for the international resource category, including companies based in Sweden, Iceland, the US, Hungary.
"We are really excited and proud to be recognised in this way," said CEO Adam McArthur.
"Receiving a finalist nomination for the prestigious Bett awards is the result of a lot of hard work by our Australian-based team, and acknowledgement that we are fulfilling our aim, which is to provide the education sector with an industry-leading, innovative and effective digital resource for literacy teaching."
Founded in Australia in 2007, LiteracyPlanet has been at the forefront of gamification in elearning, and has been embraced by the education sector both locally and overseas. The program is currently used by more than 100,000 students and 1,500 schools in Australia, and by children and schools across the UK, Asia, America and Europe.
In the UK in particular, where the internationally acclaimed Bett awards are based, LiteracyPlanet is growing in popularity and use at a rapid rate.
LiteracyPlanet CEO Adam McArthur credits a lot of the company's success to a focus on making the learning experience for students fun.
"We believe that children learn better when they are engaged and having fun. So we focus on creating an effective and easy to use digital learning resource for teachers, that is so much fun for students they actually want to use it and don't even realise they're learning!"