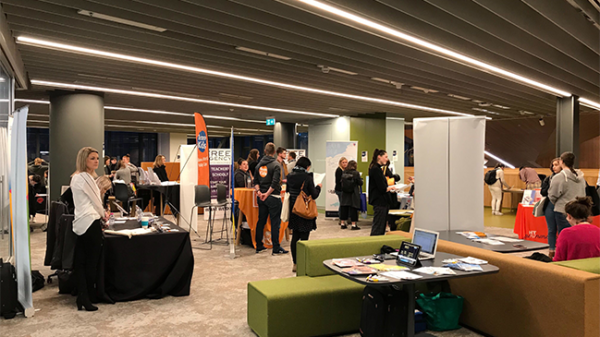 We're well over halfway through the year and as always the LiteracyPlanet team is having an absolute blast helping improve English literacy outcomes around the world.
See what the team has been up to here!
Australia and New Zealand continue to impress in Word Mania
Word Mania Australia New Zealand has been an incredible success and we've seen some amazing engagement in students using the program. This year we've seen students build more than 47 million words correctly over the course of two million Word Mania games. That's the equivalent of 10,000 hours of literacy learning.
We believe students learn the best when they've having fun, which is what Word Mania is all about, and we've had a blast giving teachers a fun exercise to help improve critical English literacy skills in students.
Crystal Palace named Word Mania Premier League Champions
As you may already be aware, we held an exclusive Word Mania competition for the academy students at English Premier League clubs this year.
After a close few weeks of competition Crystal Palace Academy received the top honour with an incredible 253,538 points scored at the end of two weeks.
Martin Prickett, Head of Education at Crystal Palace's Academy, said the impact LiteracyPlanet's Word Mania had on academy players was impressive and boded well for their future English literacy development.
"If you're a good learner on the pitch and in the classroom you're going to have success in life," Prickett said.
"From what we see across our tracking, the evidence is that the boys in our programme are working to the best of their ability in school and that is terrific news for all our young players."
LiteracyPlanet and social-emotional learning
This month we were lucky enough to have Sharnell Jackson examine LiteracyPlanet. Sharnell has more than 35 years of K-12 experience, working with school districts, state departments and regional laboratories nationwide. She has received many awards and honours throughout her career and co-authored Transforming Teaching and Learning Through Data-Driven Decision Making.
Her analysis on how LiteracyPlanet's exercises weave social-emotional learning (SEL) into literacy instruction is well worth a read, and you can do so here.
More to come!
The LiteracyPlanet team is always on the move and odds are we won't be too far from your school soon! If you'd like to know when we'll be in your area next, click here and someone from the team will be in touch.