Australia and New Zealand's biggest literacy competition has wrapped up for 2019! More than 2000 schools improved their literacy outcomes by participating in Word Mania this year.
Run by LiteracyPlanet for Years 1 to 9, Word Mania is based on a digital word building exercise that challenges students to think outside the box and create as many words as they can in three minutes from 15 randomly generated letter tiles.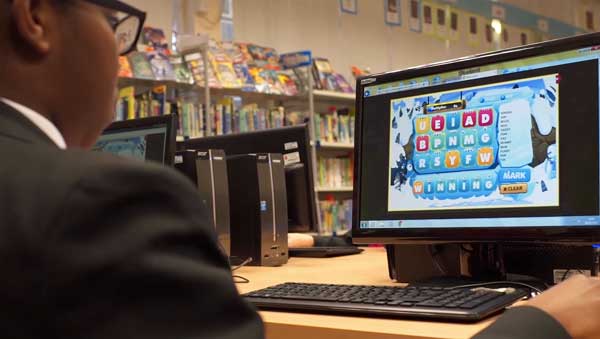 This year participating students spelled over 140 million words across over 4.6 million Word Mania games. In just three weeks students in Australia and New Zealand had spent a total of 13.8 million minutes playing Word Mania – the equivalent of 26 years of word building!
But Word Mania is not just a fun activity for students to participate in. It also helps develop important literacy skills including phonics, word families, rhyming and root words, affixes, spelling, vocabulary, word recognition and word knowledge.
Word Mania has been shown to dramatically improve English literacy scores. This year the average game score increased by 35% and the average number of correct words per game increased by 27.6% after just three weeks of competition.
Congratulations to the schools that placed first for their year level:
The Knox School – Victoria – Year 1
Waverley Christian College Wantirna South Campus – Year 2
Sacred Heart College New Town – Tasmania – Year 3
Aspley State School – Queensland – Year 4
Waverley Christian College Wantirna South Campus – Year 5
Waverley Christian College Wantirna South Campus – Year 6
Kolbe Catholic College – Western Australia – Year 7
Court Grammar School (Serpentine Jarrahdale Grammar School) – Year 8
St. Andrew's Grammar School – Year 9
Adam McArthur, CEO and Managing Director for LiteracyPlanet, said, "We couldn't be happier to see another year of strong student engagement in Word Mania. The real highlight for me and our team is seeing the significant improvement in scores for students through the competition, and feedback from Teachers relating the improvement of confidence in their students' core literacy skills.
"Congratulations to all the winners and the schools who participated."
Keen to find out more?
Teachers, principals and administrators interested in signing their schools up to LiteracyPlanet's literacy program can do so here.