LiteracyPlanet is now easier to use for both teachers and administrators, with a new-look dashboard that will help with navigation and save time.
In school accounts, the dashboards for teachers and administrators have been redesigned to optimise how you use, manage and report with LiteracyPlanet.
We understand classroom teachers use LiteracyPlanet in a different way to how school administrators do. So, we've introduced a new dashboard just for administrators. Teachers will find a simplified menu system, plus a range of new reports to ensure you see student progress.
New Administrator Dashboard
The new Administrator Dashboard provides administrator-level users easy access to view and manage the whole school account. Get a top-level view of teachers, classes and students and key reports.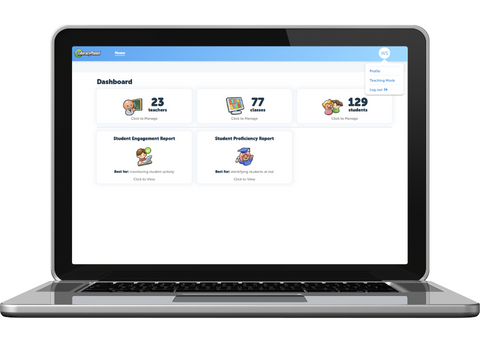 Simplified Teacher Menu
Our simplified Teacher Menu provides teachers with quick access to key features and reports that are most frequently viewed. Easily navigate to your student engagement and proficiency, assignment management, leaderboards and other features including Intrepizine.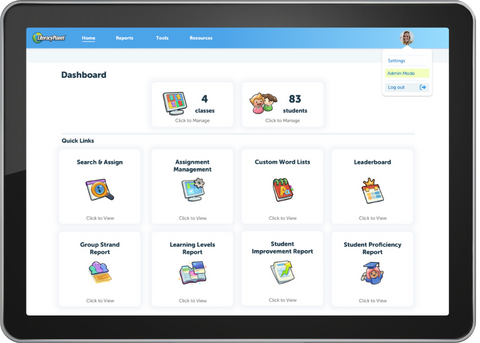 Refreshed Reports
There is a fresh report view for key reports such as Mission Results, as well as an updated and more user-friendly view of sub-pages that teachers use.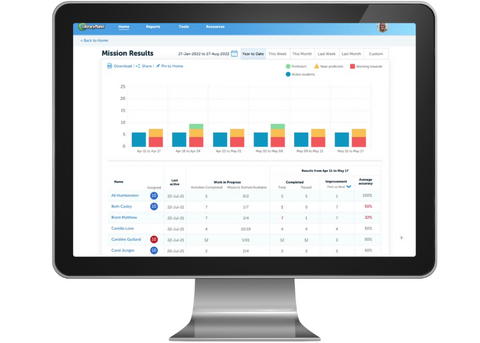 New Student Engagement Report
Now teachers can see how well each individual student is engaging in LiteracyPlanet.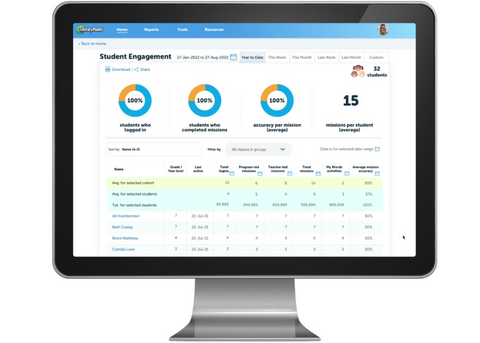 New Student Proficiency Report
Teachers are now able to dive deeper into individual students' proficiency across all literacy strands.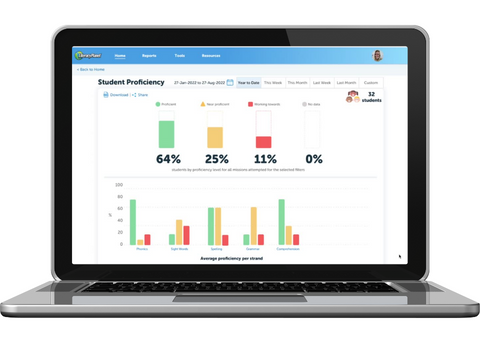 Teaching Tools, Resources and Reports
Making it easier to locate the areas of LiteracyPlanet you need. Tools, Resources and Reports are now organised in a refreshed view, saving teachers precious time and uncovering some of the hidden gems in the platform.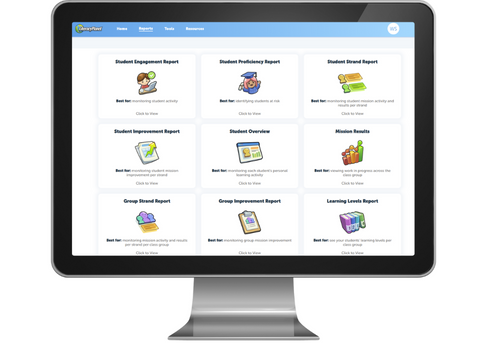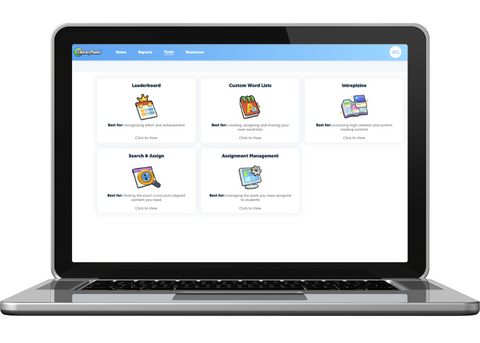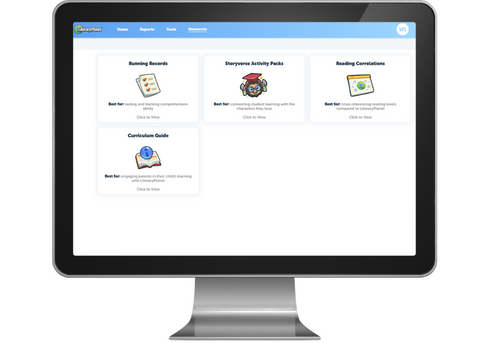 Have questions? Contact our team any time.