The Premier League is one of the most popular football competitions in the world, and this year the excitement isn't just on the pitch.
Academy players from some of the Premier League's biggest clubs are taking part in Word Mania competition to see which team is top of the division when it comes to literacy skills.
Word Mania is a fun challenge that tests the word building abilities of participants. Academy players are given three minutes to create as many words as they can from 15 randomly generated tiles.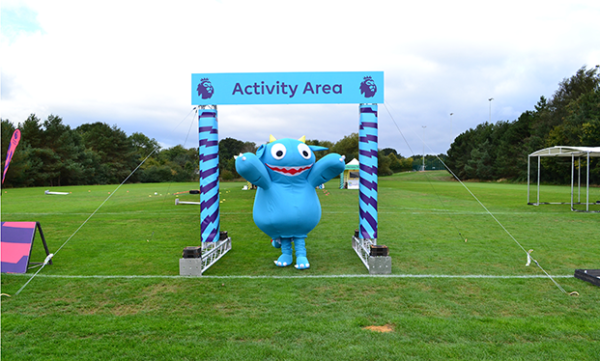 Word Mania encourages players to think outside the box and improves critical literacy skills like phonics, spelling, vocabulary and word choice.
The Premier League is no stranger to Word Mania, having taken part in LiteracyPlanet's unique spelling challenge during the U9 Welcome Festival last year.
Julia Caunt, Premier League Education Manager, said, "We were really pleased to have Literacy Planet at our U9 Welcome Festival. The Word Mania competition went down very well with lots of participation from both the players and their siblings."
"The competition and the platform are an excellent tool to support our players in developing their literacy skills, whilst also having fun. It was also good to see the Literacy Planet Monster participate in the Clubs' Mascot Race at the event!"
This year's top performer at the Premier League U9 Welcome Festival was West Ham's Jessica Fejokwu who took out first place with an impressive score of 464 points. Following her was Liverpool's Lola Garrity with another big score of 321 points and Manchester United's Dejongle Saros rounded out the top three with 306 points.
Clubs are still sharpening their skills as part of the Practise Round before the competition officially starts next week.
So will your favourite club come out in front? Watch this space!