How important is teaching literacy across all strands, really? Consider this – a mathematician, a geographer and an artist walk into a bar. It could pass for the beginning of a terrible or predictable joke. Rather, replace 'bar' with 'staff room' and you have a fairly standard day in most schools across the globe. And in that staff room is a group of people working to a common goal.
What connects these people? A desire for delivering the best learning experience to their students? Of course. A passion for imparting knowledge of a favourite subject to the next generation? Sure. But on a far more fundamental level, what links these people is the way they share their experiences, knowledge and skills with their colleagues and their students. Driving the way they share this is through understanding how important teaching literacy in all content areas is, rather than assuming English lessons will take care of it all.
"Good literacy skills provide us with the building blocks not just for academic success, but for fulfilling careers and rewarding lives."

Education Endowment Foundation
Students need to know how to read and write in subject areas beyond English. Therefore, Head Teachers desire their Classroom Teachers to provide instruction that gets students literate in other fields such as maths, science, history and geography. And support in helping your students become literate in these other fields is at hand.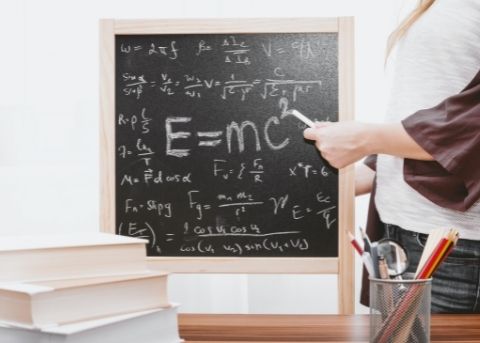 How important is teaching literacy in all content areas?
Whether in primary or secondary education, to paraphrase George Sampson from as far back as 1922, "Every teacher in English is a teacher of English". Simply, a teacher's contribution to a student forming the ability to communicate in the language of their studies will also contribute to the role they play as a global citizen.
Students' literacy is what teachers rely on to be effective at their jobs. The need for literacy stretches far further than the English classroom. It permeates all subjects; but to what degree? We wanted to explore what would make the list of subjects to include literacy teaching and how to deliver this.
The three aspects of literacy that form this discussion are:
Speaking and listening (oracy)
Reading
Writing
Combined, these are how students receive, process and demonstrate understanding of subject content. To reach the higher bands of a marking regime, students are expected to be proficient in the language appropriate for the subject matter that they are learning and to communicate their own understanding in a range of ways.
"Literacy is a communication skill. Every teacher teaches content. They also have a responsibility to make sure their students understand that content."

Richard Vaca
Importantly, when we provide instruction to our students, we must ensure it's not more complex than the problem to the answer. Students, throughout their educational experience, must develop and practise seeing a variety of question types and be able to determine how best to answer these. A solid grounding in literacy skills provides the necessary basis from which students evolve.
In a 2020 article, CollegeVine revealed the five hardest and five easiest college subjects to study. Interestingly, the list of difficult subjects all have categorical and unambiguous central ideas and rely on highly developed literacy skills in understanding concepts, vocabulary, and arriving at the core of how to study and excel in the subject. The subjects deemed the easiest have a less definitive structure in their theories and require a higher degree of personal reaction and reflection.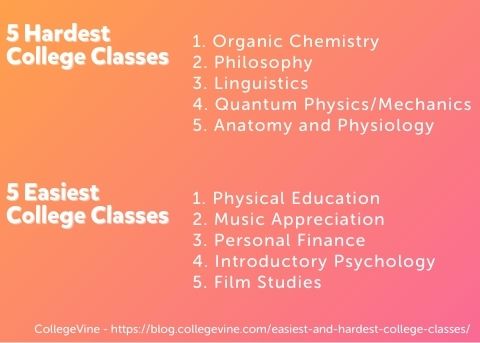 Literacy as a cross-subject
From an extensive list of subjects available to students, literacy can and should be applied as a cross-subject in all of them. Irrespective of the subject being studied – or the year level – tasks, assessments and exams all require a student to 'analyse', 'describe', 'reflect', 'report', 'explain', 'investigate', or 'discuss'. And that's not even an exhaustive list.
In a primary and secondary setting, literacy should support students in the following key areas of the curriculum:
Maths – understanding the academic vocabulary to process concepts, and further, in written form, to express their workings to generate a more comprehensive assessment by the teacher.
Science – specific vocabulary within science disciplines is imperative in order to communicate hypotheses and analyses. Using effective instructional language will work best in this subject area. More on how literacy helps teach science can be found here.
History and Geography – teachers can combine subject-specific vocabulary and intricate concepts with visual aids including photographs, diagrams and charts. Students should develop strong skills in retelling well-known stories in their own words and demonstrate capabilities in researching.
English – the development of literacy in English leads to children becoming confident in communicating through spoken, written and visual means. They become meaning-makers who then apply these skills throughout their lives.
Many subjects taught in English apply historical references or vocabulary established with Latin roots. Using some knowledge of Latin has proven to even give greater meaning to your teaching.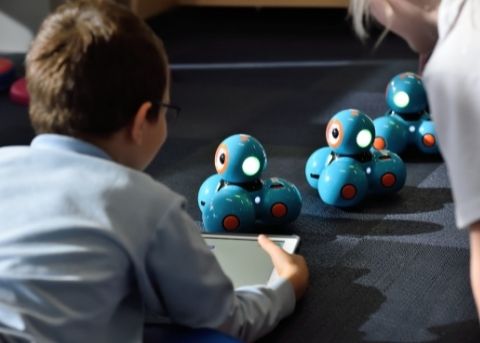 How to teach literacy in all content areas
If we consider the three elements of literacy to be oracy, reading, and writing, then we can break down some practical ways in which literacy can be woven into all subjects taught.
Lean on the curriculum
The curriculum is written to ensure the effective delivery of key outcomes and is structured in such a way that school leaders and class teachers can formulate a structured approach to lessons and assessments. A Physical Ed teacher can reinforce important vocabulary and instruction by applying a variety of oracy, reading and writing-oriented tasks, just as well as a Music teacher can. The Australian Victorian Government offers a Literacy Teaching Toolkit for this purpose.
Collaborate
Remember back to our bar, erm, staff room? You have an abundance of knowledge, experience and interests in that room. Work with your colleagues to understand best practices, for ideas on new techniques and to share what's working really well in your classroom. Personal development opportunities are also great for networking with other schools and faculties for the same purpose.
Balance the approach
Some subjects are naturally more aligned with one element of our literacy skills. For example, dramatic arts will explore speaking and listening in great detail. Alternatively, science-based subjects will require significant written focus. Find ways to balance your literacy teaching by introducing exercises that develop oracy, reading and writing skills.
To this end, in an effort to review and recommend strategies to improve literacy across the curriculum, the Education Endowment Foundation recently provided practical guidance for schools and teachers to make required improvements. Tips for applying subject specific literacy support, reading and writing for complex ideas, structured talking opportunities and intervention exercises are all covered in this review. We've also gathered these tips for increasing literacy ability.
Whether we're preparing the next generation of mathematicians, scientists, athletes or artists, or we are working to provide the most solid and comprehensive education experience we can, literacy is the protagonist through it all.
"Literacy is the vehicle by which teenagers become fluent and active contributors to our global society."

Brown University
No matter your specialty, dedicated subjects or preferences, every teacher must teach literacy skills to their students through conveying knowledge of a subject, instructing assessment, and providing feedback on work submitted. The full spread of subjects taught in primary and secondary schools demonstrate that literacy is truly a cross-subject aspect of education. Literacy belongs in every classroom and is the responsibility of all those who deliver the curriculum. And taught correctly, it encourages students to take more accountability for their own learning while setting them up to confidently pursue their abilities and passions.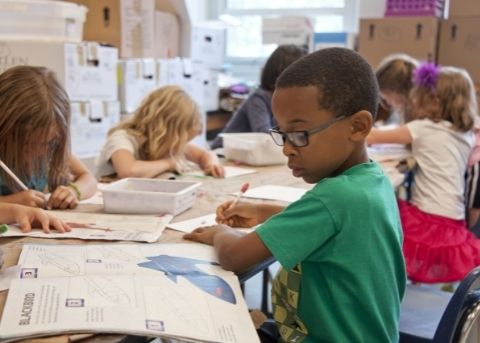 LiteracyPlanet's contribution to teaching literacy in all content areas
LiteracyPlanet is an online English literacy platform used by more than two million students worldwide. As a strict curriculum-aligned resource, the program develops literacy skills across the curriculum, allowing teachers to teach their suite of subjects through custom word lists and specific literacy strand vocabulary in a fun and engaging manner. It also provides a variety of instruction and assessment styles, fostering the development of skills over time.