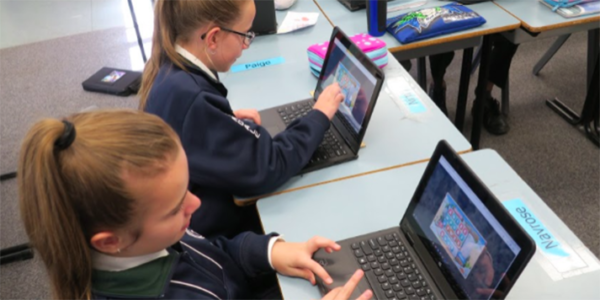 Word Mania is officially underway and schools around Australia and New Zealand are already posting incredible results as part of the Practice Round! Word Mania is one of our favourite times of the year at LiteracyPlanet, and we love seeing schools post incredible scores and improve their literacy learning outcomes.
As Round 1 draws closer, we've decided to share 10 tips to give your students an edge during Word Mania. Follow these tips and we think your class will have a great shot at sharing in the $350,000 in prizes!
1. Register
If you haven't already, register your class! If you're already a LiteracyPlanet school your students will have automatic access to Word Mania. If not, just follow this link to register for the competition for free!
2. Prepare your students' devices
To take part in Word Mania, your students' devices must adhere to a number of simple requirements. For a quick rundown, click here.
3. Print out the Word Mania posters
The more your students are engaged the more likely they are to post high scores! So try to generate some excitement around the classroom. We've provided a couple of fun posters which you can download for free here.
4. Send parents the Word Mania letter
We've also provided a letter which you can send to parents to help them encourage students to practise in their free time. Download it here!
5. Update student details
Make sure your student details are up to date. To do this, simply access your teacher dashboard and click on this 'My Students' tab.
6. Assign LiteracyPlanet exercises
Schools who haven't used LiteracyPlanet before will have full access to our program for the duration of the competition, so take advantage of this. Assign some exercises and let your students explore the program!
7. Check your students' scores
From your teacher dashboard, click on the 'Word Mania' tab. The first thing you will see are the Word Mania leaderboards. This page shows you where you school is currently ranked by participation and skill.
8. Practise, practise, practise!
Get plenty of practise in before the official competition starts! Schools with the highest rate of engagement tend to produce the best scores.