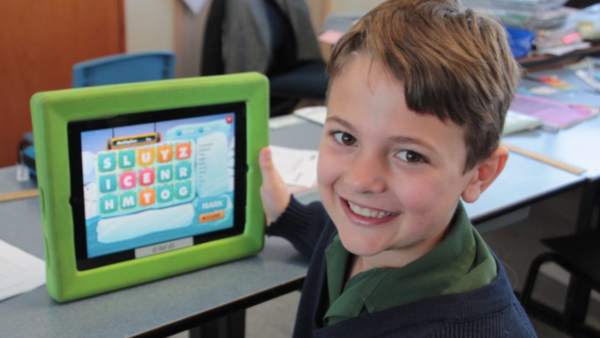 The world's biggest, most fun online literacy competition is back! LiteracyPlanet's Word Mania is up and running again for schools in Australia and New Zealand and this year the competition is going to be the biggest one yet.
LiteracyPlanet's Word Mania is free to enter, fun to play, proven to improve the English literacy skills of students participating and offers up to to $350,000 in prizes.
So what are you waiting for? Register your school for Word Mania for free here.
Excellent learning opportunity
This year, schools that haven't already signed up to LiteracyPlanet will have full access to our program during the competition to try it on for size!
This is the perfect opportunity to sample LiteracyPlanet's 15,000 curriculum aligned exercises, bulk assigning features and advanced, time saving class reporting capabilities for free, while your students enjoy the fun competition.
How does Word Mania work?
Word Mania is the ultimate word building competition. Students are given three minutes to build as many words as possible from the board of 15 letter tiles. By dragging and rearranging letter tiles into the word panel players build, extend and rebuild words in a race against the clock.
Plenty of fun features
Word Mania has a range of features designed to raise the stakes with Gold Tiles, Diamond Tiles and Word Multipliers for higher scores. Students can also test their word building abilities against their friends with the Word Buddy Challenge, earn badges for specific achievements and high scores and create a Mini-Beast avatar.
When does it start?
Here are the key competition dates you should know about:
Practice Round – Thursday, May 23 to Sunday, August 9
Competition Round 1 – Monday, August 12 to Friday, August 16.
Competition Round 2 – Monday, August 19 to Friday, August 23.
Final Round – Wednesday, August 28 to Friday, August 30.
How can I get involved?
Word Mania is free to participate and get involved in all rounds including the finals! Click here to register and the world's biggest, most fun online literacy competition.