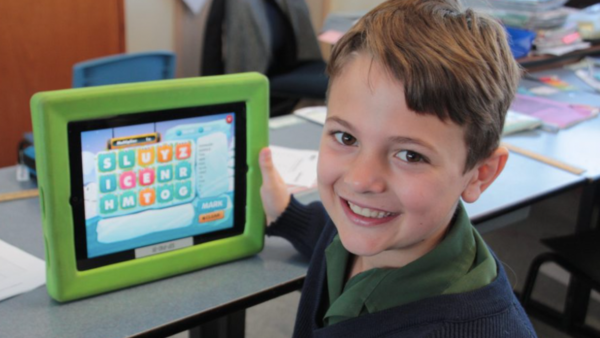 Again, this year, LiteracyPlanet is hosting Word Mania, one of the biggest and most fun literacy competitions on the planet.  The Competition Round runs from November 4, 2019 – November 8, 2019, and The Final Round from November 12, 2019 – November 14, 2019.
This competition has students racing against the clock to build as many words as they can from a set of 15 letters in just three minutes. By dragging and rearranging letter tiles into the word panel players build, extend and rebuild words in a race against the clock. Students can work together to help their school reach the top of the leaderboards! The competition consists of two rounds and is free to enter,
At the latest count, we've got just under 200,000 students playing around the world from about 1,270 schools in 75 countries. This year's Word Mania competition is really heating up. And, so it should, when there's there's $10,000 in prizes up for grabs!
During the competition, teachers have free access to LIteracyPlanet. There is an added bonus for teachers this year. In addition to creating some fun learning opportunities for their class by participating in Word Mania, they will have free access to the new LiteracyPlanet platform for the duration of the competition. It's the perfect opportunity for schools to experience the full power of LiteracyPlanet's curriculum-aligned engaging exercises and time-saving class reporting capabilities all for free, while students are enjoying the fun competition.
We wish all the Word Mania participants the best of luck in this year's competition. We think you'll all agree that this is one of the most fun ways to help to improve English literacy skills around the globe.