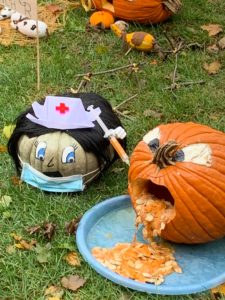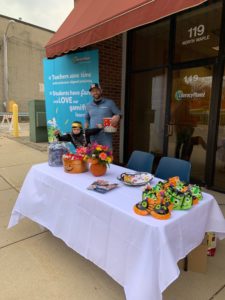 It may have originated from ancient festivals and religious rituals, Halloween is still widely celebrated today in many countries around the globe. In Ireland, Canada, and the United States, traditions include costume parties, trick-or-treating, pranks, and games and there appears to be a greater incidence of this mix of fright and fun catching on around the rest of the world too. From fancy dress parties to ghoulish zombie marches, to pumpkin carving and feeding frenzies where copious amounts of chocolate and candy are consumed, there are lots of reasons for this holiday's growing popularity. This year the LiteracyPlanet teams around the world had some fun with their local communities and amongst themselves, while we embraced the spirit of the spooky season. We gorged on candy/lollies, put up some spooky decor, participated in a few events and contests, but nothing too scary.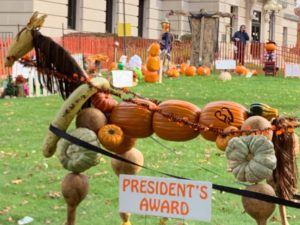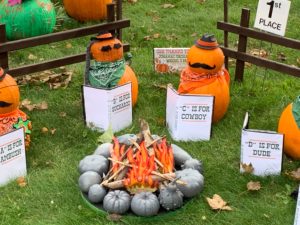 It was our US team that earned the LiteracyPlanet top nod for wholeheartedly embracing this monstrous celebration of all things autumn.  They carved out some time for fun and connecting with their local community at the Sycamore Pumpkin Festival #sycamorepumpkinfestival that just so happened to be taking place right outside our Illinois office.   The historic Sycamore Pumpkin Festival saw thousands of painted and carved pumpkins decorate the courthouse lawn and had food vendors dish up pumpkin pie, caramel apples, and other fall favorites. There was also a pumpkin patch, two arts-and-crafts shows, carnival rides, a historic house walk, a 10K Pumpkin Run road race and a giant 2 ½ hour-long parade.  How's that for a whole lot of Halloween fun?   Did you know? Some Harrowing Halloween Trivia:
The holiday goes back more than 2,000 years
Trick-or-treating has existed since medieval times
Some Halloween rituals used to involve finding a husband. … (this can certainly be scary right!)
Immigrants helped popularise the holiday in the U.S.
Sugar rationing during World War II halted trick-or-treating activities
It is the second-largest commercial holiday in the U.S. behind Christmas
The Irish brought us Jack O'Lanterns
Jack O' Lantern were also carved out of potatoes, beets, and turnip
Harry Houdini died on Halloween in 1926.
Wishing you a Happy Halloween from all of us at LiteracyPlanet.