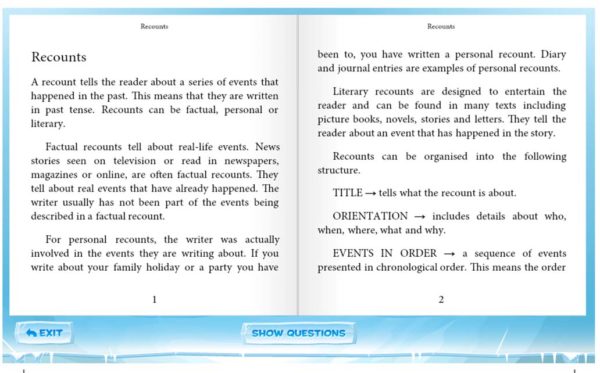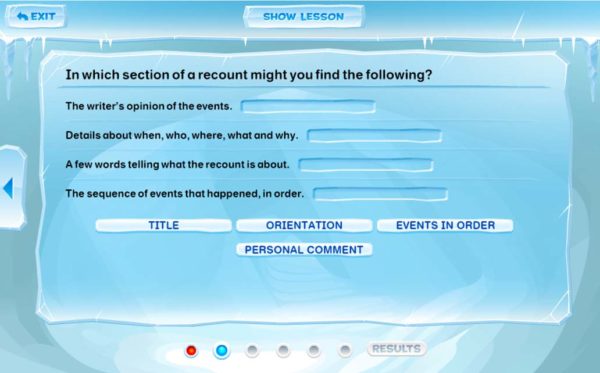 LiteracyPlanet has added writing to the literacy skill areas covered by its program. The new writing component includes a broad range of content and provides an exciting addition to the program, which is the most comprehensive online literacy education resource available for school-aged children.
As with all LiteracyPlanet's content, the new writing exercises bring together best practice and proven education content with cutting edge digital game design. They are engaging and interactive, designed for both desktop and mobile devices, and aligned to the Australian Curriculum.
"We have taken time to develop LiteracyPlanet's writing content and we're excited to deliver this significant new program addition to our customers," said Adam McArthur, CEO.
"Good writing skills are core to literacy development. LiteracyPlanet's new writing content will be of great value to teachers especially those teaching Years 3 and up when standardised tests such as NAPLAN examine students' core literacy skills."
The new content provides lessons, exercises and printable templates for persuasive, imaginative and informative texts. Lessons outline the purpose of a range of text types and identify specific structural and language features. Text types covered include persuasive, exposition, discussion, narrative and procedure.
Each writing exercise is linked to a lesson and provides opportunities for students to develop their knowledge and understanding of each text type. The exercises are highly interactive, deliver immediate feedback and include a range of questions to help students recognise and learn structural elements, language features, purpose and differences between text types.
To further support learning, teachers and students can also download and print a range of templates to assist students in planning for and writing each text type. Templates provide varying levels of support, allowing students to become more independent.
For LiteracyPlanet customers
LiteracyPlanet's writing component is available on desktop browsers and the iOS and Android tablet apps. (iPad 3, iPad mini 2 and above. Android 4.3 and above).
The update will download to tablets automatically when launched if auto updates to applications have been enabled by your school or on your device. If your application doesn't update automatically you can get it by going to the following URLs on your device:
iPad: https://appsto.re/au/jzdrF.i
Android: https://goo.gl/wWpZHI
You may need to speak to your ICT manager to activate this tablet update.
Teachers can access and assign writing exercises through 'Quick Assign' in the LiteracyPlanet Teacher interface. Writing is currently available for Years 3, 5, 7 and 9 with more Text Types, Lessons and Exercises coming soon. If you have the latest version and do not see the exercises your students may be locked into year levels that do not currently contain writing.