2022 was the year school went back to some kind of normalcy after two years of being upended, some of us became crazed over Wordle, the UK and the Commonwealth got a new King and the world's population reached 8 billion!
It was also a record-breaking and planet-shaking year for LiteracyPlanet as we leapt forward by providing a more accessible education platform for many more students.
Major product releases
Storyverse – a whole new world of fun and adventure

New teacher and admin dashboards for easier reporting

LiteracyPlanet Starter – a free membership

Literacy Check – the best way to test your students' proficiency
Winners are grinners
We celebrated big winners in Word Mania, the Educator Wall of Fame and our newest creative outlet, the Intrepizine Writing Competition.
2022 in numbers
And our cherished student and teacher customers made it all the better by out-doing yourselves with these super impressive numbers.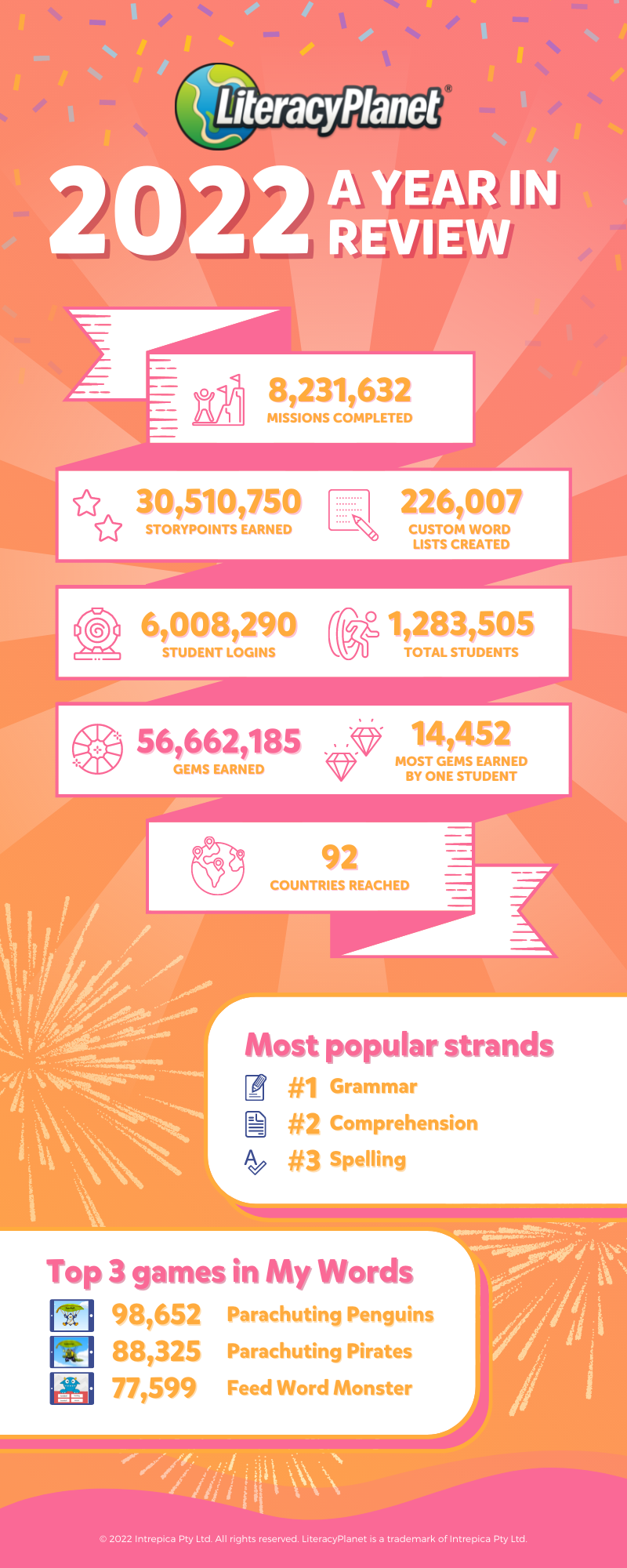 The watchlist
You're big video fans too. Our top videos of the year were:
Introducing Storyverse
How to Play Word Mania
Navigating Your Administrator Access
Teacher Dashboard Highlights
Primary Student Experience Highlights
Phwar! That's a lot of work and fun that got done this year. Congratulations on an incredible year in LiteracyPlanet. Thank you for supporting us and helping to make it better. 2023 is just around the corner and promises to be plenty more fun.