Word Mania. It's more than just one game.
It's Word Mania time again and students and schools from all over the world are going crazy for the fun and popular word-building competition.
But did you know Word Mania is just one of many fun, engaging, and rewarding activities in the LiteracyPlanet ecosystem?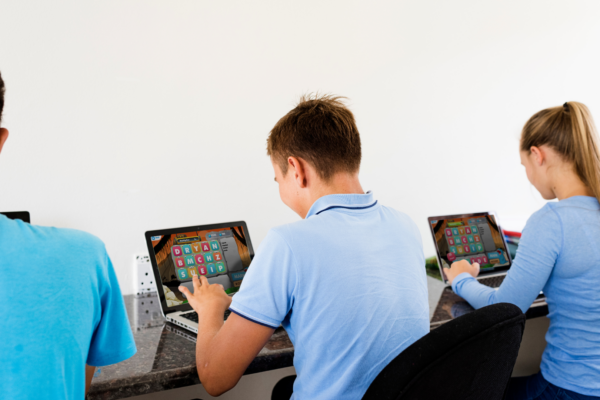 If you're registered to compete in Word Mania 2023 (that's a new registration or an existing customer), you already have full access to the LiteracyPlanet platform, with thousands of curriculum-aligned missions and other content.
The winning schools take advantage of all this content to build literacy skills and increase their chances in the 2023 competition.
If you're not already trying it out, you're missing out on extra fun. But you still have time.
Here are our top tips on using LiteracyPlanet to increase your Word Mania chances.
Literacy Check
Start with an understanding of each student's level of proficiency across the various literacy strands. You can assign as many Literacy Checks as you want and need to identify both their current level and progression. This will determine how you set them on their personalised learning journey in LiteracyPlanet and identify the areas that will best help them improve. 
Custom Word Lists
Use LiteracyPlanet's Custom Word Lists to practice spelling and build the vocabulary of every student in your classroom. Build vocabulary in any topic or discipline by creating your own spelling lists that are then used in a range of LiteracyPlanet games to teach and reinforce spelling and vocabulary learning.
My Words, found in the student experience is another way this can be achieved where students take responsibility for their own learning and create individual spelling lists that are then used in games too.
Practising spelling and vocabulary will only enhance their Word Mania experience. 
Other Missions To Assign
Focus on both the spelling and comprehension strands of the LiteracyPlanet when searching for missions to assign. These are easily filtered in the Assign a Task section of your teacher dashboard and can be assigned across the whole group or individually depending on personalised learning journeys. 
Combining these skills will build literacy proficiency and students' understanding of what they are reading. These skills are ideal for progressing well in Word Mania.
Intrepizine – the magazine they love
Intrepizine is full of high-interest and engaging articles written for three different levels of readers. Encourage your students to read Intrepizine articles. It will expand their vocabulary and knowledge foundation and lead them on a path of self-learning. 
These are just a few examples of the many ways teachers and students can take advantage of the content in LiteracyPlanet to enhance literacy skills beyond playing Word Mania. Better still, improving these skills will improve your chances of winning the competition! Good luck!