We know it can be challenging for teachers to find time to prepare lesson plans and the associated assessment tasks, especially during the build up to NAPLAN.
To support teachers, LiteracyPlanet has created new NAPLAN bundles, grouping exercises from all learning areas to prepare for NAPLAN tests by skill and year level.
Bundles can be assigned to an individual student, a class or year level and feature an automated schedule of exercises for each literacy strand. When a teacher assigns the bundle, students are placed on a NAPLAN-oriented learning path. Exercises can be modified at any time.
LiteracyPlanet's Teacher Dashboard monitors and reports on progress, to quickly highlight students who need additional support and intervention.
Learn more and see how it works.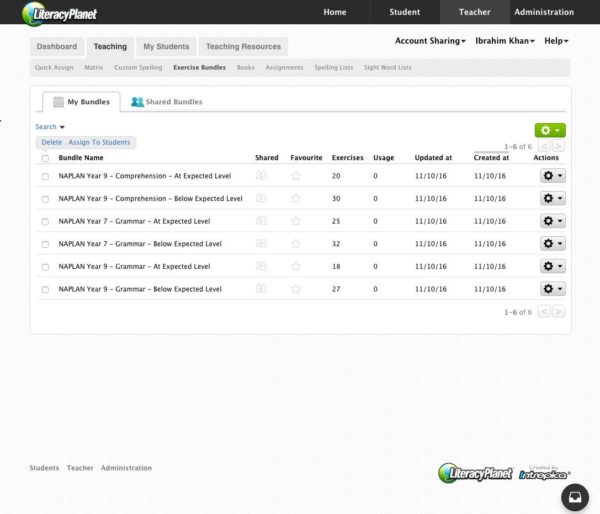 Special offer for new subscribers
New school subscriptions before 30 November 2016 include NAPLAN Exercise Bundles for 2017!  Email info@literacyplanet.com to take advantage of this offer.