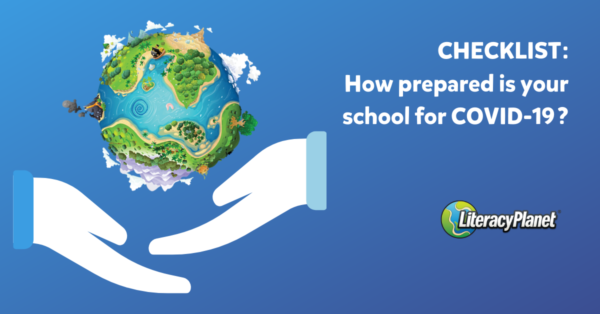 During this difficult time where the Coronavirus (COVID-19) has been declared a global pandemic, navigating the disruption it has caused in schools can be tough for teachers and educators.
Here is a simple checklist to prepare your school for potential closure. Get the printable version by clicking here.
1. Be safe and be informed.
Get information from reputable websites like WHO (World Health Organisation) on the latest updates so you are equipped with accurate information about the virus.
Keep informed about the situation from your local government and education department.
Establish and share the latest health/hygiene tips from WHO (World Health Organisation).
2. Set up a communication plan.
Ensure all contact details (like phone numbers and email addresses) of parents, staff, students and emergency contacts are up to date.
Ensure all staff has everything they need at their homes if they were to work from home suddenly.
Establish communication channels for staff to share information with each other and with students/parents.
Reassure the parents that there is a plan in place for all situations and that the school is aware and prepared about the virus.
Ensure your IT systems and support are available and easily accessible for all students, teachers, and parents.
3. Education plan.
Ensure there is an 'at home' education plan for students, so when there is a sudden closure, students can continue most of their school activities from home and are well-prepped on how to do that.
Ensure the school has the tools in place for educators to assign homework to their students with a clear indication of the time it should take.
Ensure all educators at the school feel confident in using the tools to assign said homework from home. If not, provide training options and work with your digital education providers to help with this. These programs can help you build lesson plans to assign to your students to keep them engaged and learning.
If you don't have digital education programs, there are many providing support and tailored packages to help you through this period.
Make sure all educators are able to monitor the student progress from home.
Establish clear expectations for students on what needs to be done on a weekly basis so they are able to get through the curriculum in a timely manner.
Creating a forum or communication channel that is live and accessible via mobile, desktop and tablets.
4. Account for those without reliable home technology access.
Whether it's the students, parents or your staff, create a back-up offline plan for communication and work.