It's not nice to brag, but please grant us a wee moment to announce our delight in being named winners in The Educator Service Providers Awards 2022.
In the category of Interactive Learning, LiteracyPlanet is proud to be recognised for a team-wide effort in producing a learning platform that not only delivers literacy outcomes but gives students a hugely fun experience along the way.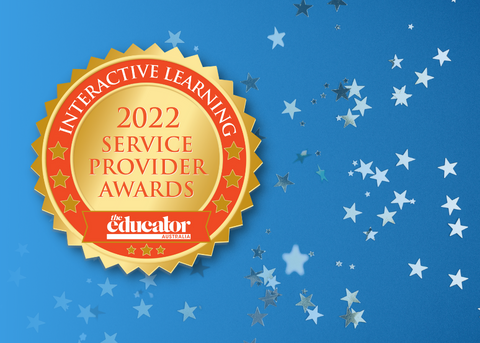 This is our secret sauce. Fun equals engagement in the world of education. LiteracyPlanet complements other teaching approaches to ensure students can apply their learnings in real-world contexts.
"Knowing the impact or efficacy of any learning solution differentiates the best education technologies. We're thrilled to be recognised by The Educator in these Awards and will continue to focus on showing impact for our customers with innovative enhancements and experiences at LiteracyPlanet."

Tom Richardson, CEO LiteracyPlanet
The Educator 5-Star Service Providers 2022 list is a result of assessing service providers catering to schools across Australia for true innovation and proven success. There are eight categories in this year's awards.
Read more about the Awards here.