Can you believe it's the end of June already?
It's a busy time of the year at LiteracyPlanet, but as always we're having an absolute ball bringing our program to schools around the world!
Here are a few highlights from the month of June!
Word Mania Australia/New Zealand Practice Round!
The Practice Round for Word Mania Australia/New Zealand is officially underway and we've been so impressed by the performance of schools.
Students have already created 11 million words in just over three weeks of competition, which is a massive effort!
Each year we see an average 36% improvement of scores in students, so this usage suggests this Word Mania will be our best one yet! It's not too late to register, just click here, and we'll point you on your way!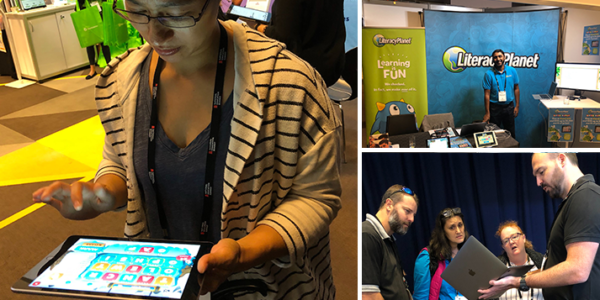 LiteracyPlanet at the National Education Summit
LiteracyPlanet was among the exhibitors at the National Education Summit at Brisbane Convention and Exhibition Centre. This event brings together the best and brightest in the education industry, including some of Australia's leading academics, educators and experts.
We had a great time meeting fellow educators and talking about ways we can continue to support the development of English literacy.
LiteracyPlanet in the news
It's been a nice little month for LiteracyPlanet in the news as well.
LiteracyPlanet users in Western Australia will have noticed we were featured in The West Australian's ED! section this week. ED! is an eight page colour lift out that provides ideas and inspiration to teachers and students.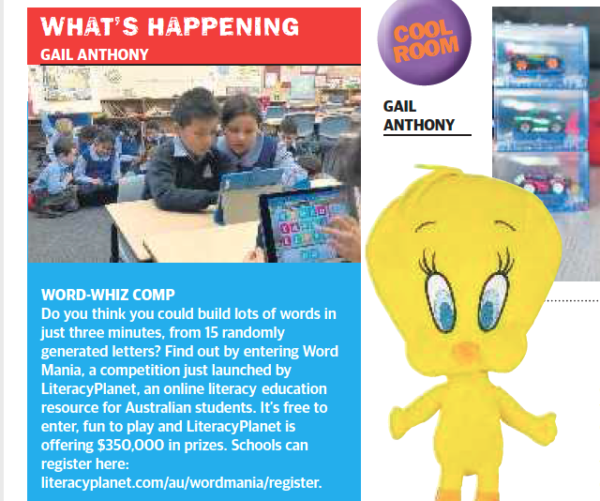 We were also featured in The Educator, where our CEO Adam McArthur chatted about the ways LiteracyPlanet is helping address declining literacy standards in Australia.
The Educator is an industry-leading publication, and we're always keen to lend our expertise. You can read the full article here.
NSW releases State Education budget
Teachers in NSW also would've noticed the release of the State Education budget this month. As is always the way with major announcements like this there are winners and losers and a lot of important details can be easy to miss. We took a look at what the budget might mean for your school.
More to come!
The LiteracyPlanet team is always on the move and odds are we won't be too far from your school soon! If you'd like to know when we'll be in your area next, click here and someone from the team will be in touch.