We're right in the middle of another busy teaching year. And while many of us have enough on our plates to worry about right now, the the NSW Government made a couple of announcements in yesterday's State Budget reveal that will have many teachers justifiably concerned.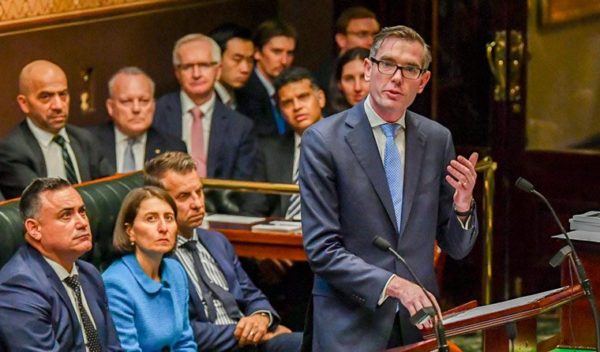 What has been announced?
After a big win in March, NSW Premier Gladys Berejiklian was always going to deliver a big budget. As as is always the way with these announcements there are winners and there are losers.
The NSW Government announced they would be adding 4,600 public school teachers to the payroll over the next four years.
But NSW Treasurer Dominic Perrottet did cause concerns in some corners of the industry when he said the state's public schools would now need to justify any future funding by proving they are "lifting standards".
What does this mean?
At the moment, it's hard to say.
Mr Perrottet has stated this budget is all about the taxpayer value for money, and the education sector would need to focus on outcomes.
"We want our kids not just to be the best funded but the best educated," Mr Perrottet told the Sydney Morning Herald.
"No state has been more committed to implementing the Gonski principles than NSW. This has seen record real increases in our education budget but we need to ensure this matched by a corresponding increase in education outcomes."
As Jordan Baker from the Sydney Morning Herald says, no one in the education is opposed to improvements in outcomes, "The issue that will concern many in the sector is that they were imposed by politicians who have little, if any, educational experience and have involved no consultation"
Should I be concerned?
While it is still early days, many teachers may be discouraged by the rhetoric of the State Government which certainly wasn't pulling punches.
"Why should state governments not look at better ways of doing things? We are not here for the Teachers' Federation," Mr Perrottet told the Sydney Morning Herald.
But former head of the Australian Education Union Angelo Gavrielatos thinks this kind of mindset can be damaging.
"The combined obsession of government for 'reform' and accountability regimes has led to higher workloads, less time for planning and innovative practice and less time to exercise professional judgment," he stated.
Unions NSW secretary Mark Morey agreed.
"This government is no longer cutting fat, it's actually cutting into the bone of the public sector," Mr Morey said.
"These job cuts mean that our nurses, our teachers, our doctors, our paramedics are taking on additional work and being taken away from the primary tasks they need to perform."
Valuable resources
LiteracyPlanet is committed to providing a valuable resource that helps students learn and saves teachers time. We're here for teachers and our focus is always on making life easier for teachers while we drive essential learning outcomes.