The world's biggest literacy competition has wrapped up for 2018!
LiteracyPlanet has officially announced the winners of Word Mania Global 2018, after almost 500,000 students around the world improved their English literacy skills by participating in the competition.
Schools from over 100 countries participated in Word Mania Global 2018, which is based on one of LiteracyPlanet's most popular exercises. It challenges students to think outside the box and create as many words as they can in three minutes from 15 randomly generated letter tiles.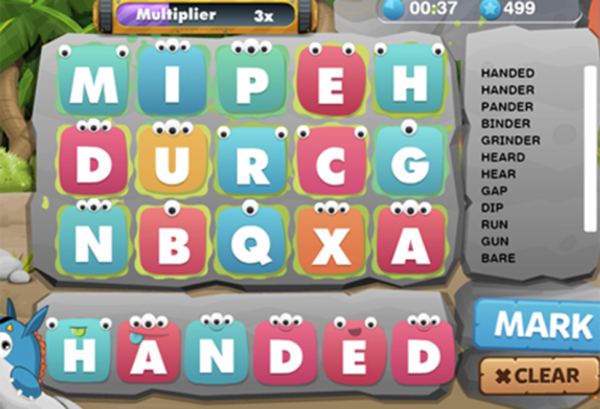 This year participating students spelt over 80 million words correctly across 2.8 million Word Mania games, which is a huge effort!
Congratulations to the schools that placed first for their year level:
Mayoor Private School Llc, Abu Dhabi (UAE) – Year 1
Mayoor Private School Llc, Abu Dhabi (UAE) – Year 2
Andrews International School Bangkok (Thailand) – Year 3
St Ronan's Primary School (Northern Ireland) – Year 4
GEMS New Millennium School (UAE) – Year 5
H. Christie Memorial Primary School (UK) – Year 6
Al Manar Language School-American Section (Egypt) – Year 7
Mayoor Private School Llc, Abu Dhabi (UAE) – Year 8
Mayoor Private School Llc, Abu Dhabi (UAE) – Year 9
But Word Mania is not just a fun activity for students to participate in. It also helps develop important literacy skills including phonics, word families, rhyming and root words, affixes, spelling, vocabulary, word recognition and word knowledge.
This year the average game score for students participating in Word Mania increased by 56.18%. This is after just three weeks of competition!
Adam McArthur, CEO and Managing Director for LiteracyPlanet, said, "LiteracyPlanet has been overwhelmed by the way schools around the globe have embraced Word Mania. To have so many students participate and build 80 million words shows just how important developing English skills are in so many countries.
"Congratulations to the winners and all the schools that participated!"
Keen to find out more?
Teachers, principals and administrators interested in signing their schools up to LiteracyPlanet's literacy programme can do so here.