As we approach the end of 2018 we'd like to thank every school, teacher and parent and tutor for being part of the LiteracyPlanet family.
This year has been one of the biggest ever for LiteracyPlanet and we've been proud to continue to deliver one of the world's premier online English literacy resources.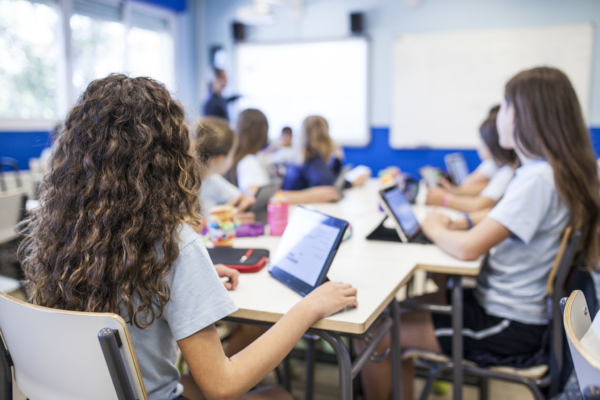 Here's a quick rundown of what we did this year:
We participated in a major study conducted by accounting firm PricewaterhouseCoopers (PwC). The study found students achieve an average 12% improvement in grades when using LiteracyPlanet.
We expanded globally, launching our first office in the USA. LiteracyPlanet is now helping students improve their English literacy in over 50 countries.
We also officially aligned our exercises to 65 school curriculums including the Australian Curriculum (ACARA) Standards, US Common Core and All State Standards, Common European Framework of Reference for Languages (CEFR), National Curriculum for England and the IB Program, just to name a few.
We rolled out a number of product improvements including more than 300 new exercises, the ability to assign students into multiple groups, and our integrated curriculum alignment tool, which makes finding and assigning the best LiteracyPlanet exercises for your lesson plan easier than ever.
Word Mania Australia/New Zealand was one of our biggest ever! This year students spelt over 130 million words correctly, across 5 million exercises.
Word Mania Global was also a huge success. Almost 500,000 students around the world took part, and improved their average score by 56.18% in just three weeks.
Watch this space!
There's never been a better time to be a LiteracyPlanet school and we've got a number of exciting developments that we'll be announcing in 2019. Here's a sneak peek at some of the features being rolled out:
Advanced reporting to help you show your students participation, improvement and write their reports;
Professional development webinars to help you get the most out of LiteracyPlanet and achieve the improvements being seen in more than half a million students around the world;
A secondary school version of LiteracyPlanet – we're building a completely new experience for students designed to help keep students engaged as they move into Year 7, 8, 9 and 10.
Our team will be taking a quick break
Our offices will be closed from Monday 24 December 2018 and our first day back will be Monday 7 December 2019. During the break our support team will be keeping an eye out, just in case.
If you have any urgent queries, please email hello@literacyplanet.
Thanks again for being part of the LiteracyPlanet family in 2018. We look forward to continue to help your students improve their English literacy learning in 2019.