If you're a LiteracyPlanet user, odds are you're obsessed with words as we are. But if you were asked to sum up 2018 in one word, which one would you choose?
Not an easy task, by any means. But if anyone's got the know-how to find the most-2018 of every word in existence, it's the staff at Macquarie Dictionary.
Each year Macquarie Dictionary puts together a committee of key advisors to deliberate on which word they believe best represents the year gone past.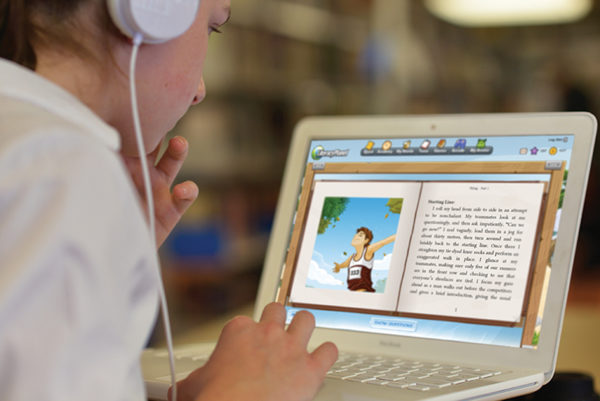 In 2016 the entry that received top billing was "fake news" (no explanation necessary), while in 2017 the title quite contentiously went to the expression "milkshake duck", which describes phenomena initially perceived as positive, which are soon revealed to be deeply flawed.
But which word took out the top honour in 2018?
The Committee's Choice Word of the Year 2018 is Me Too.
Macquarie Dictionary explained the decision in a statement earlier this week: "While the Me Too movement took off in 2017 with #MeToo, it has definitely maintained its momentum, and in 2018 it started to spread its linguistic wings beyond the hashtag and the name of the movement, answering an obvious need in the discourse surrounding this social upheaval.
"So, the fact that Me Too is now being used as a verb and as an adjective, combined with the undeniable significance of the movement, made the Committee's choice for Word of the Year 2018 a fairly straightforward decision."
Macquarie Dictionary shared their official definition below:
Me Too
adjective 1. of or relating to the Me Too movement: Me Too posts on social media.
of or relating to an accusation of sexual harassment or sexual assault, especially as having
occurred at some time in the past and which has since remained undisclosed.
–verb (t) (Me Tooed or Me Too'd, Me Tooing) 3. to accuse (someone) of having committed
sexual harassment or sexual assault, especially in the past: to be Me Tooed.
Also, me too, Me-Too, me-too.
The committee decided on the winner after narrowing a 75 word longlist to a fifteen-word shortlist. Special mention was given to the terms deepfake, referring to artificial intelligence-based human image synthesis techniques, and single-use, an adjective description items intended for disposal after only one use.
Don't agree with the results? Macquarie Dictionary also has a People's Choice word of the year, which you can enter!
Click here for more information.