LiteracyPlanet brings focus and excitement to our classrooms. Tasks are curriculum-aligned and easy to set and teachers are seeing students actively engaged in their learning. 
Where traditional and modern meet.
Honouring the values of the centuries-old Harrow School in the UK, Harrow International School Shenzhen provides a holistic education for its students, looking to integrate a range of teaching tools and resources into the education experience.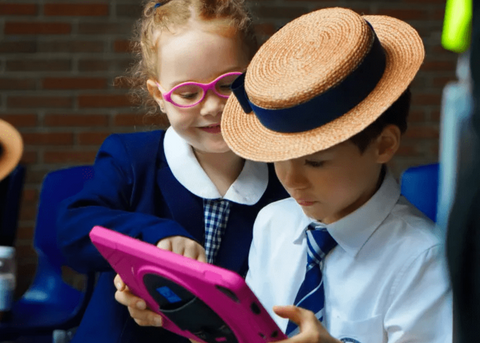 A complementary literacy tool.
Familiar with the use of technology and digital devices in the classroom, English is no exception when it comes to delivering the most engaging and effective teaching methods.
A teacher at Harrow International School Shenzhen came to the school with prior experience teaching with LiteracyPlanet. It was an easy recommendation to introduce the platform into their English programme.
LiteracyPlanet supports the Lower School programme's focus on the development of literacy, through the acquisition of phonics to support the fundamentals of speaking and reading, through to the development of their vocabulary use and writing as they transition to later years.
I had previous experience with LiteracyPlanet from my time in another country and encouraged its introduction to our school. All the teachers who use it are glad we signed up!
Proof of a good recommendation
Improved literacy skills, impressed teachers and excited students. All proof that LiteracyPlanet was an important investment for Harrow International School Shenzhen.
Today, 100 students are using LiteracyPlanet across Years 1 and 2. There has been a noticeable positive impact on students who previously showed less interest or desire to read. LiteracyPlanet continues to encourage them to jump back in and complete activities, while teachers note the programme's ability to support intervention work through an individual approach to matching learning outcomes with specially-designed tasks. Allowing students as much practice as they need before testing is also ideal for the school's approach.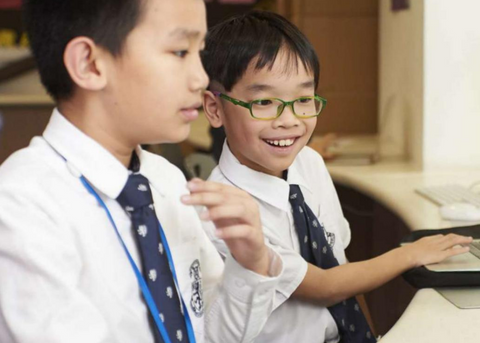 Don't just take our word for it…
"I like the tests." 

"I like the abcs."  

"I like to show my scores." 

"Because I get lots and lots of chests." 

"I like the battlerocket." 

"I like the when the penguin throws the bomb." 

"I like when the monster eats the food."
The students of Harrow Shenzhen International School love LiteracyPlanet for a variety of reasons, but what really shines through especially are the gamification and reward elements. When students are immersed in the play and story, learning is more enjoyable and they keep coming back for more.